"Last Hurrah" for Central Bankers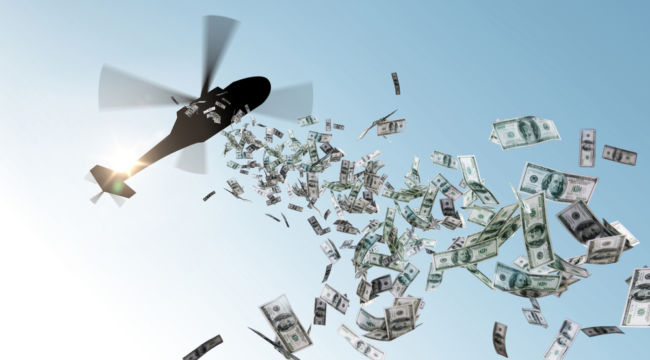 "Last Hurrah" for Central Bankers
by James Rickards, https://dailyreckoning.com/


We've all seen zombie movies where the good guys shoot the zombies but the zombies just keep coming because… they're zombies! Market observers can't be blamed for feeling the same way about former Fed Chair Ben Bernanke.




–




Bernanke was Fed chair from 2006–2014 before handing over the gavel to Janet Yellen. After his term, Bernanke did not return to academia (he had been a professor at Princeton) but became affiliated with the center-left Brookings Institution in Washington, D.C.




–




Bernanke is proof that Washington has a strange pull on people. They come from all over, but most of them never leave. It gets more like Imperial Rome every day. But just when we thought that Bernanke might be buried in the D.C. swamp, never to be heard from again… like a zombie, he's baaack!




–




Bernanke gave a high-profile address to the American Economic Association at a meeting in San Diego on Jan. 4. In his address, Bernanke said the Fed has plenty of tools to fight a new recession.




–




He included quantitative easing (QE), negative interest rates and forward guidance among the tools in the toolkit. He estimates that combined, they're equal to three percentage points of additional rate cuts. But that's nonsense.




–




Here's the actual record…




That QE2 and QE3 did not stimulate the economy at all; this has been the weakest economic expansion in U.S. history. All QE did was create asset bubbles in stocks, bonds and real estate that have yet to deflate (if we're lucky) or crash (if we're not).




–


read more.
end