COVID "Much More Easily Explained" By Lab Leak: Harvard PhD & Rutgers Chem Professor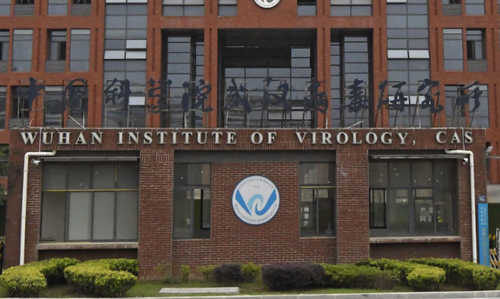 COVID "Much More Easily Explained" By Lab Leak: Harvard PhD & Rutgers Chem Professor
by QTR's Fringe Finance, https://www.zerohedge.com/
Over the weekend, Dr. Richard Ebright of Rutgers University laid out what I can only describe as a damning chronology of circumstantial evidence supporting the case for Covid-19 emerging from a lab in Wuhan, instead of via natural origins.


–


Dr. Richard Ebright is the Board of Governors Professor of Chemistry and Chemical Biology at Rutgers University and Laboratory Director at the Waksman Institute of Microbiology. Ebright received an A.B. summa cum laude in biology from Harvard University in 1981 and a Ph.D. in Microbiology and Molecular Genetics from Harvard University in 1987. You can find more on Dr. Ebright's resume here and can follow him on Twitter here.
–
I had previously interviewed Dr. Richard Ebright back in September 2021, where he said that Dr. Anthony Fauci had lied "knowingly, willfully and brazenly" about gain-of-function research. In my opinion, Ebright has been someone who has concerned himself with the facts from day one when commenting about Covid. He isn't an anti-vaxxer (he called vaccines the "only way to end the pandemic" in 2021) and is hardly a conspiracy theorist.


–


Upon reviewing the thread laid out by Ebright, Justin B. Kinney, an Associate Professor at Cold Spring Harbor Laboratory and Princeton PhD commented that the thread was "much more compelling" than the evidence recently published by Worobey et al. and Pekar et al. in Science," referring to a July 2022 study that concluded the virus came from the Huanan Seafood Wholesale Market (and was riddled, in my opinion, with conflicts of interest and ties to the CDC and WHO).


–


"This evidence is not dispositive, but were the lab leak hypothesis incorrect, it would represent a staggering set of coincidences," Kinney wrote on Monday.


–


read more.
end