COVID Vaccine Injuries Quietly Being Compensated Around The World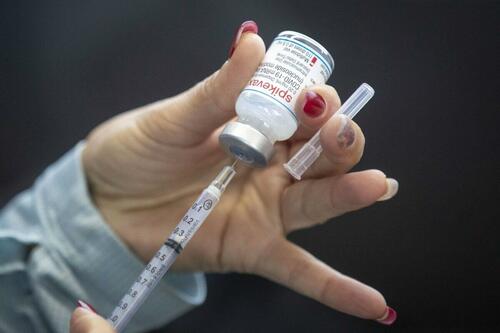 COVID Vaccine Injuries Quietly Being Compensated Around The World
by Jennifer Margulis and Joe Wang The Epoch Times, via https://www.zerohedge.com/


Programs in countries around the world have begun quietly compensating people who have been injured by or died as a result of the COVID-19 vaccines.




–




Humans are biologically diverse, with respect to both genetic makeup and past environmental exposures. Because of this, explained neurologist Dr. Robert Lowry, people can react very differently to the same medication or vaccination. Whenever a new drug or biologic hits the market, some people will have bad reactions and others may even suffer serious adverse events as a result.




–


Even under the best testing conditions, rare reactions will be missed. This is especially true for any product which is fast-tracked or authorized for emergency use before all the phases of necessary testing are complete.


–




COVID-19 vaccines are no exception. Despite the fact that we are constantly and consistently assured that COVID-19 vaccines are safe, and that severe adverse reactions are "very rare," the FDA and the CDC with its Advisory Committee on Immunization Practices, as well as the scientists and executives at each of the participating drug companies, know that some people will become permanently disabled or even die as a result of vaccination.




–


In fact, in 2011 the Supreme Court of the United States (pdf) reiterated the idea that vaccines, like other pharmaceutical products, are "unavoidably unsafe."


–


In many countries around the world, consumers who are injured as a result of vaccines are covered by government compensation programs. In the United States there are two government-funded programs that are designed to compensate consumers for injuries, at the same time shielding vaccine manufacturers from liability for any serious injuries their products cause: The National Vaccine Injury Compensation Program (VICP) and the Countermeasures Injury Compensation Program (CICP).


–


read more.
end