The iShares Silver "Trust" Is Likely A Fraud $SLV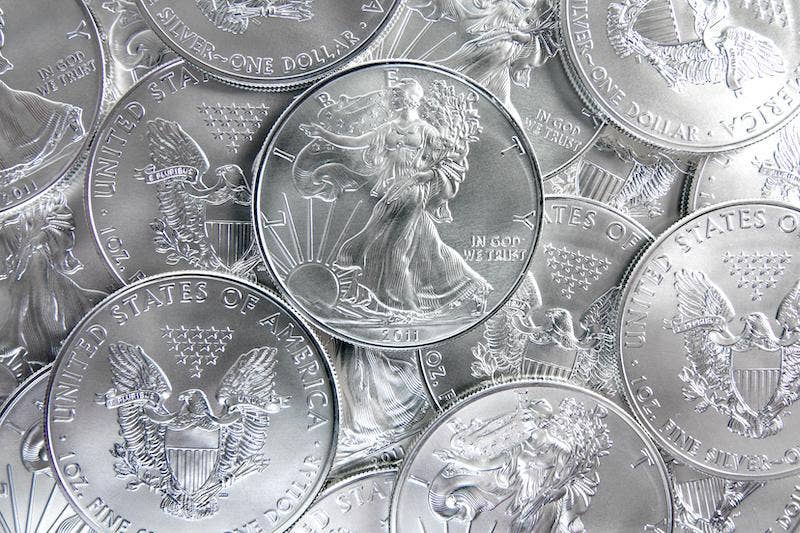 The iShares Silver "Trust" Is Likely A Fraud $SLV
by Dave Kranzler, https://www.sprottmoney.com/
Those of us who read the original filings for both GLD and SLV were shocked that the Prospectus for each was certified by the SEC. The legal loopholes embedded in the legalese were wide enough to drive a fleet of Class-8 trucks through lined-up side-by-side. For just one example out of many, see this for instance: Can We Trust The Silver ETF.


–




It's been suspected by many truth-seekers since the respective inception of GLD and SLV that each Trust was set-up as a mechanism to divert institutional cash flows into the respective Trusts that might otherwise flow in actual physical gold and silver.




–




As has been verified by recent actions taken by the SLV sponsor, BlackRock, these trusts are nothing more than gold and silver derivatives and thus are embedded with the same risks as investing in futures and options.  In the end-game, most investors in GLD and SLV will end up losing most, if not all, of their "investment" in these fraud-riddled securities.




–


Through the meticulous sleuthing of BullionStar's Ronan Manly, it was revealed that SLV stealthily slipped into the the SLV prospectus "cover your ass" language that acknowledged that the shares were not fully-backed by silver bars:
–
"The demand for silver may temporarily exceed available supply that is acceptable for delivery to the Trust, which may adversely affect an investment in the Shares.
–
To the extent that demand for silver exceeds the available supply at that time, Authorized Participants may not be able to readily acquire sufficient amounts of silver necessary for the creation of a Basket." (see page 7:  SLV amended Prospectus as of February 5, 2021)
–
Notwithstanding all of the other issues with this disclosure in particular, and the entire set-up of the Trust generally, that particular disclosure – furtively slipped into the the Prospectus –  reveals the extent to which SLV is not in any way an investment in silver or an investment in a security that indexes the price movement of silver. Rather, SLV is a rat's nest of fraud and deception – a covert tool used in the Central Banking and bullion banking effort to control the price of silver (just like GLD).


–


read more.
end