Israel, Saudi Engaged in Secret Talks Over Temple Mount: Report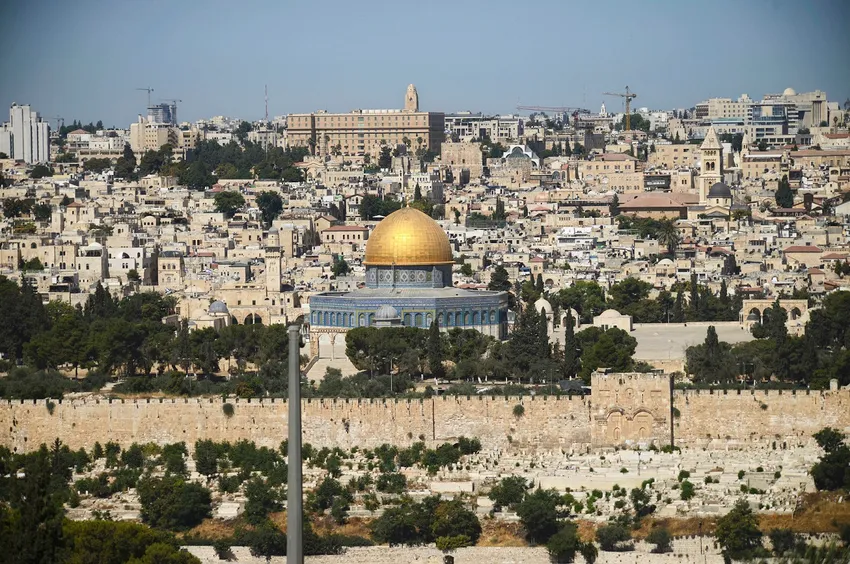 The plan is for Zionist '666' Israel, the Satanic counterfeit, to annex the West Bank and Jordan valley and then ignite war against the Palestinians (Real Jews) to drive them into the North Sinai desert. Thus fulfilling Revelation 12:6,13-14. They can then announce commencement of construction of the 3rd temple. There will not be many people left to protest the building of the 3rd temple. Annexation is scheduled to begin July 2020. So, announcement and construction could begin this year 2020.
–
My understanding is that, the 3 parties: USA, Israel and Saudi Arabia, have agreed to the construction of the 3rd temple. Trump is also in agreement. The custodianship of the temple mount will be moved from Jordan to Saudi Arabia. But Jordan is resisting.
–
Israel, Saudi Engaged in Secret Talks Over Temple Mount: Report
by https://www.i24news.tv/en
Turkey's increased involvement in Jerusalem softens Jordan's position to allow Saudi presence. Israel and Saudi Arabia have been conducting clandestine talks about including Saudi representatives in the Islamic Waqf Council at the Temple Mount in Jerusalem, Hebrew-language daily Israel Hayom reported Monday.


–


Top anonymous Saudi diplomats told Israel Hayom that the two countries have been engaged in discussions since December, involving a limited negotiating team of senior diplomats and security officials from Israel, Saudi and the United States.


–


The talks are part of the Peace to Prosperity Middle East initiative formulated by US President Donald Trump's administration, the report stated. According to a top Saudi diplomat, up to a few months ago the Jordanians adamantly objected to any change in the Waqf Council. But the Hashemite Kingdom has changed its stance amid intensive Turkish interference in east Jerusalem and the Temple Mount, Israel Hayom reported.


–




Palestinians who were added to the council in recent months have reportedly been allowing for increased involvement of Islamic-Turkish organizations in the holy flashpoint, under the auspices of Turkey.




–




As a result, the Jordanians have sent messages to Israel and the US that they would be ready to soften their position when it comes to integrating Saudi representatives into the Waqf Council.
end