No Vaccine, No Job: Eugenicist Bill Gates Demands "Digital Certificates" to Prove Coronavirus Vaccination Status
No Vaccine, No Job: Eugenicist Bill Gates Demands "Digital Certificates" to Prove Coronavirus Vaccination Status
by Ethan Huff, https://www.naturalnews.com/
(Natural News) On March 18, outspoken eugenicist Bill Gates participated in an "Ask Me Anything" (AMA) event on Reddit entitled, "I'm Bill Gates, co-chair of the Bill & Melinda Gates Foundation. AMA about COVID-19." And during this event, Gates openly admitted to the world that the agenda moving forward is to vaccinate every person on the planet with coronavirus vaccines as well as track them with Mark of the Beast-type "digital certificates."


–




Taking place just five days after he conveniently stepped down from the public board of Microsoft to "dedicate more time to philanthropic priorities including global health and development, education, and climate change," this AMA event with Bill Gates ended up revealing the blueprints of the globalist endgame for humanity, which includes tagging people like cattle and controlling what they're allowed to do based on their vaccination status.




–




If you agree to get vaccinated with a Wuhan coronavirus (COVID-19) vaccine once it becomes available, in other words, then the government will grant you permission to join back up with society and resume at least some of the "normalcy" of your former life. If you don't, however, then you'll presumably be ostracized from the rest of the world and forced into permanent isolation, left to fend for yourself with no means to buy, sell, or conduct any type of business in order to make a living and survive.




–




This is the book of Revelation in action, and Bill Gates is laying it all out for you – assuming you're paying attention. Everything he's presenting as the "solution" to the Wuhan coronavirus (COVID-19) crisis was foretold long ago by the prophets, and now it's coming to fruition under the guise of stopping a global pandemic and ensuring that everyone has a proper "digital identity."




–


It was October 2019 when Bill Gates held his infamous Event 201 forum, which included discussions about a "hypothetical" coronavirus pandemic and how to handle it. Fast-forward a few months and here we are, exactly as Bill Gates and his globalist cronies "predicted" – or rather planned – it all to happen, along with their "solutions" waiting in the wings for a grand unveiling.


–




When asked, "What changes are we going to have to make to how businesses operate to maintain our economy while providing social distancing?" Bill Gates responded:




–




"The question of which businesses should keep going is tricky. Certainly food supply and the health system. We still need water, electricity and the internet. Supply chains for critical things need to be maintained. Countries are still figuring out what to keep running."




–




And here's the real kicker at the conclusion of his answer:




–




"Eventually we will have some digital certificates to show who has recovered or been tested recently or when we have a vaccine, who has received it."




–




Did you catch that? Bill Gates wants to digitally track everyone who contracts the Wuhan coronavirus (COVID-19) and recovers from it, along with everyone who's been tested for it. He also wants to know who takes the coronavirus vaccine once it becomes publicly available.




–


Listen above to The Health Ranger Report as Mike Adams, the Health Ranger, talks about how the world economy has now come to an end due to the Wuhan coronavirus (COVID-19):


–


read more.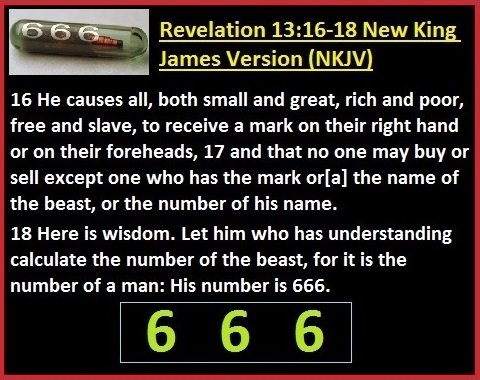 end