Term Repo Record Oversubscribed As Market Liquidity Craters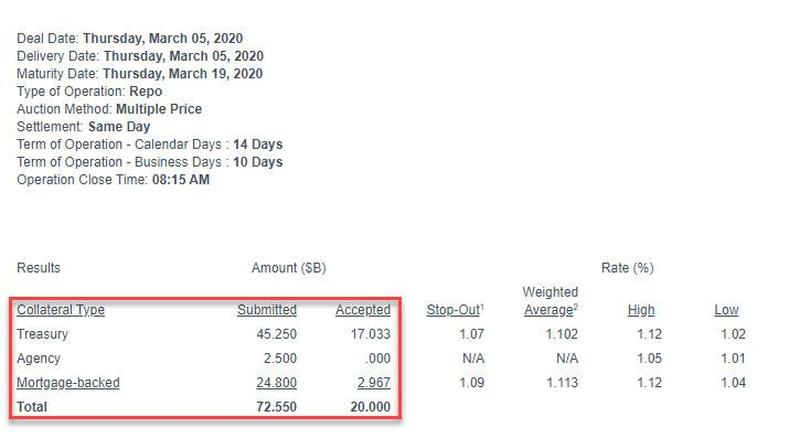 Term Repo Record Oversubscribed As Market Liquidity Craters
by Tyler Durden, https://www.zerohedge.com/
Yesterday, when discussing the most oversubscribed overnight term repo operation yet, in which dealers scrambled to obtain $111.5BN in liquidity from the Fed's $100BN overnight repo operation, we said that it was "the second day in a row the overnight funding repo operation was oversubscribed (and it is virtually certain that tomorrow's downsized term-repo will be oversubscribed as well)."


–




We were right, because moments ago not only did the Fed announce that the latest 14-day term repo was indeed oversubscribed, but it was in fact the most oversubscribed term-repo on record, surpassing even the funding needs indicated at the start of the repo crisis last September.




–


While the Fed tapered the size of the term-repo operation from $25BN to $20BN as we entered March, the demand for the liquidity it unlocks has not only refused to go down, but has in fact soared, and rose to an all time high of $72.6BN consisting of $45.25BN in Treasurys, $2.5BN in Agency and $24.8BN in MBS tendered to the Fed.


–


read more.
end