China Faces "Systemic Risk" From Debt Cross-Default "Chain Reaction", Top Central Bank Advisor Warns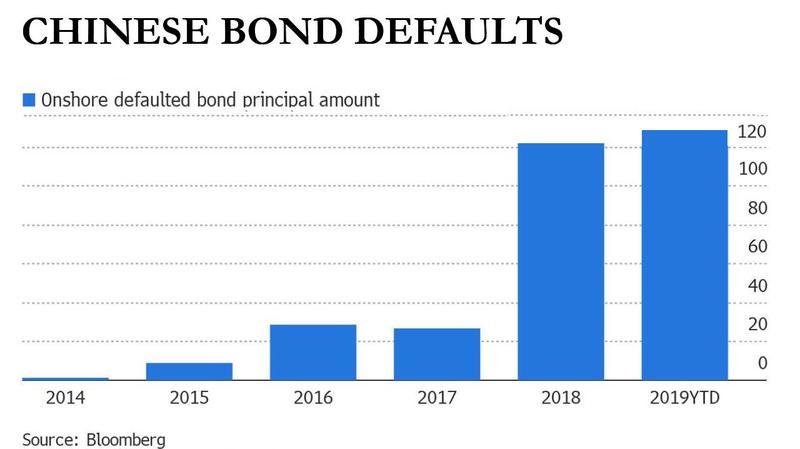 China Faces "Systemic Risk" From Debt Cross-Default "Chain Reaction", Top Central Bank Advisor Warns
by Tyler Durden, https://www.zerohedge.com/
Just days after China's "moment of reckoning" in the dollar bond market arrived, when China was rocked by not only the biggest dollar bond default in two decades but also the first default by a massive state-owned commodities trader and Global 500 company, when Tianjin's Tewoo Group announced the results of its "unprecedented" debt restructuring which saw a majority of its bondholders accepting heavy losses, and which according to rating agencies qualified as an event of default, last week a top adviser to China's central bank warned of a possible "chain reaction" of defaults among the country's thousands of local government financing vehicles after one of these entities nearly missed a payment this month.
–


As the FT reported, Ma Jun, an external adviser to the People's Bank of China, called on the government to introduce "intervention mechanisms" to contain the risk associated with LGFVs — special entities used in the country to fund billions of dollars of roads, bridges and other infrastructure.


–
"Among the tens of thousands of platform-style institutions nationwide, if only a few publicly breach their contracts it may lead to a chain reaction," Ma said in an interview published on Wednesday in the state-controlled Securities Times newspaper, adding that "measures should be created as soon as possible to prevent and resolve local hidden debt risks to effectively prevent the systemic risks of platform default and closure."
–
Ever since Beijing allowed local corporations to fail, China has seen a surge in corporate defaults in local currency and US dollar bonds as economic growth grinds to a 30-year low. As we reported recently, China is set to hit another dismal milestone in 2019 when a record amount of onshore bonds are set to default, confirming that something is indeed cracking in China's financial system and testing the government's ability to keep financial markets stable as the economy slows and companies struggle to cope with unprecedented levels of debt.


–


read more.
end