US Denies Reports on 'New Palestine' Under Trump Peace Plan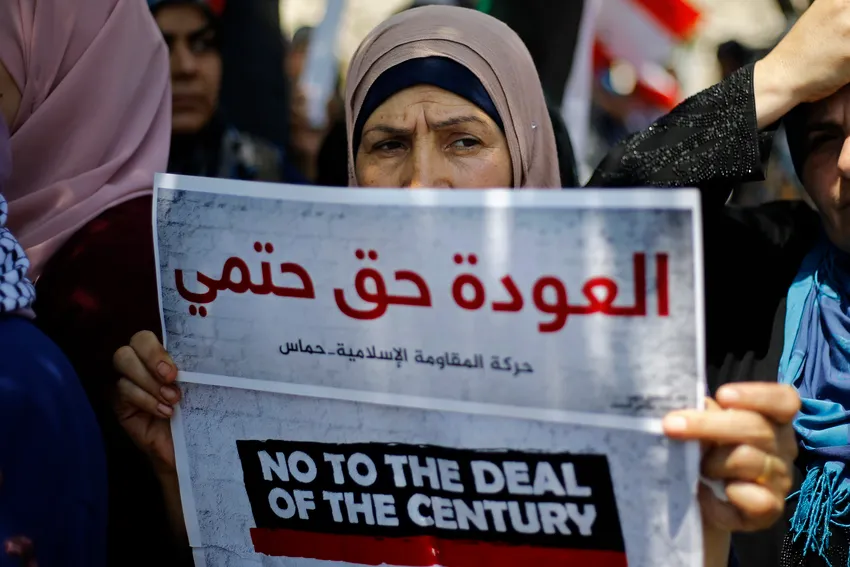 US Denies Reports on 'New Palestine' Under Trump Peace Plan
by https://www.i24news.tv/en
US official cited as saying Lebanese news outlet's source 'has not seen the plan'


The US denied the reports that a three-way deal between Israel, the PLO and the Hamas establishing a 'New Palestine' was to be signed under the Trump administration's peace plan. "We are confident that the so-called source has not seen the plan," a senior US official told the Times of Israel, as it reported Tuesday.




–


The statement came as a response to a report by Lebanon's pro-Hezbollah Al-Mayadeen channel, which claimed to have obtained a draft copy of the plan outlining the establishment of a 'New Palestine'. The report was widely circulated in Israeli media, even though its contents were quite different from some of the previous statements from US officials on the matter – such as Jared Kushner's repeated hints that Palestinian statehood may not be on offer.


–


Washington has long been delaying the publication of its peace plan over the deadlock on the Israeli political scene, amid alleged leaks and speculations over what exactly could be on the table. While the plan was reportedly set to be unveiled after a new government was formed in the wake of the March vote, the political crisis that followed, with an unprecedented third election now slated for March 2020, it is unlikely that the Deal of the Century would be rolled out in the nearest future.
end