Is Zoltan's Market Doomsday Imminent? Here Are The Two Things To Watch
Is Zoltan's Market Doomsday Imminent? Here Are The Two Things To Watch
by Tyler Durden, https://www.zerohedge.com/
In the aftermath of Zoltan Pozsar's stunning "doomsday" report about an upcoming crisis in the repo market, which we discussed extensively yesterday, and which predicted that the Fed may "lose control of overnight rates" leading to a vicious dislocation in repos coupled with a paralysis in the FX swap market, many traders who (pretend to) understand the implications of what the former Fed strategist said, have quietly hunkered down and are looking carefully for sings that Pozsar is correct, a worst case scenario that could then lead to a spike in Treasury yields, a forced deleveraging of hedge funds, and a plunge in equities. In short: a stock market apocalypse.


–


But what are the signs that Pozsar is looking at, to determine that a liquidity crunch is imminent? There are two key leading indicators that serve as an advance warning that all hell may be about to break loose.


–




The first thing to watch to determine if the repocalypse 2.0 is about to hit, is the repo rate itself.


–
While the overnight general collateral repo rate remains dormant, the same can not be said about its forward cousin, the "turn" repo rate which covers the year end period of Dec 31-Jan 2, and which as we pointed out last night, has jumped to 4.10% as of Tuesday, and which on Wednesday moved wider by another 5bps to 4.15%, according to Curvature securities.


–


read more.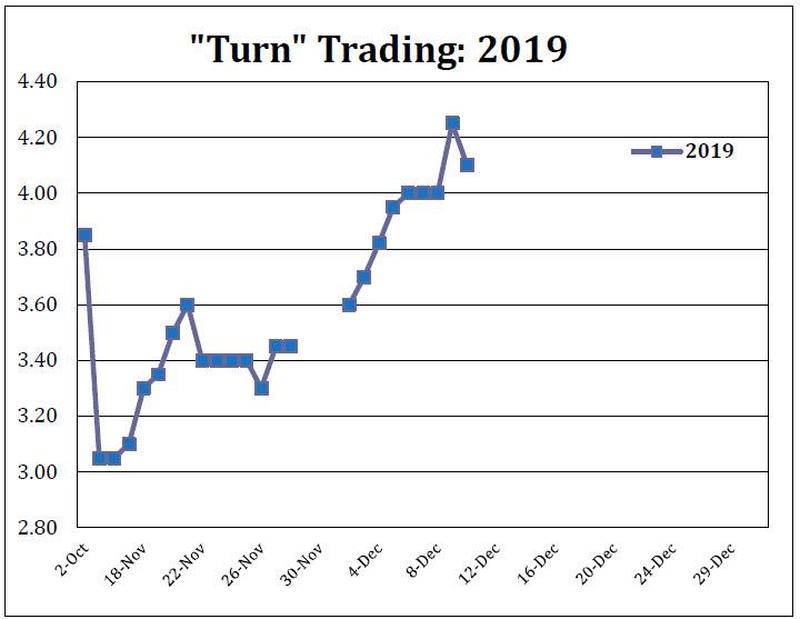 end