Blackrock CIO: The Endgame Is Coming And Central Banks Will Debase Everything To Spark Inflation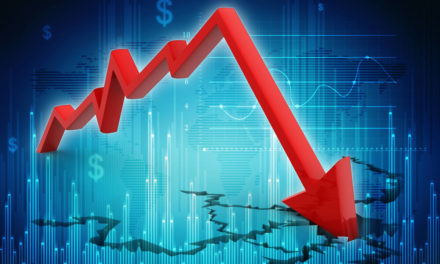 Blackrock CIO: The Endgame Is Coming And Central Banks Will Debase Everything To Spark Inflation
by Tyler Durden, https://www.zerohedge.com/
Blackrock's Chief Investment Officer, Rick Rieder, best known perhaps for recently suggesting that the ECB should monetize stocks, writes in the Blackrock blog today and highlights the economic policy state-of-play today, and where it may lead to should economic growth falter, productivity not materialize, and populism continue to thrive.
* * *
The major global central banks continue to draw bigger guns in their battle against deflation, yet in some places, it appears to be of no avail. The fact is that the share of sovereign yields that are in negative territory keeps increasing and the average level of these interest rates becomes ever more negative. Further, quantitative easing (QE) purchases of sovereign debt have transitioned to purchases of corporate debt, and in some places equities; with inflation still elusive and improved growth prospects in question. That all leads one to wonder where (and how) these policies end? What is today's monetary policy endgame?
–
Turn to economic history for perspective
–
In order to envision the monetary policy endgame several years (or a decade) from now, let's start by stepping back and examining two of the foundational tenets that have driven the global economy and financial markets since the 1970s. The first principle is that the major central banks embraced a roughly 2% inflation target (implicit for the Federal Reserve since, at least, 1995 and explicitly stated since 2012), and the second factor is the end of the Bretton Woods monetary system; marking the shift away from the gold standard and into a world of fiat currency fluctuation. The commitment to the 2% inflation target is extremely important for understanding our current monetary policy challenges, because that target was premised around structural forces that no longer exist (given this era of demographic aging and rapid technological development, which both hold down broad-based inflation). Still, the switch to fiat currency about two decades before the 2% inflation target was set, ironically paves the way for the inflation target to be met – eventually. The question that remains, then, is just "how" this will be the case?
–
read more.
end