Chinese Bank With $100 Billion In Assets Is Bailed Out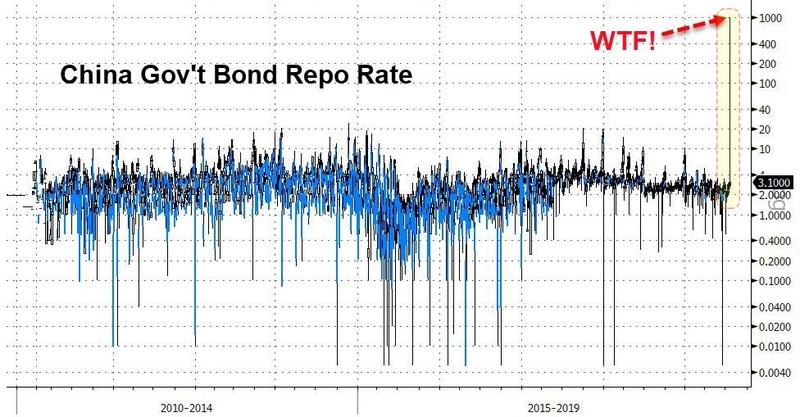 Chinese Bank With $100 Billion In Assets Is Bailed Out
by Tyler Durden, https://www.zerohedge.com/


Step aside Baoshang Bank, it's time for Chinese bank bailout #2.


Last Thursday, when reporting on the imminent failure of yet another Chinese bank in the inglorious aftermath of Baoshang Bank's late May state takeover, we dusted off a list of deeply troubled Chinese financial institutions that had delayed their 2018 annual reports…


…




… and noted that the #2 bank on this list, Bank of Jinzhou – with some $105 billion in total assets – recently met financial institutions in its home Liaoning province to discuss measures to deal with liquidity problems, and in a parallel bailout to that of Baoshang, the bank was in talks to "introduce strategic investors" after a report that China's financial regulators are seeking to resolve its liquidity problems sent its dollar-denominated debt plunging.




–


Fast forward just three days later, when said failure-cum-bailout is now official: three months after Baoshang Bank was seized by the government in a historic first, Bank of Jinzhou was just bailed out, winning government-backed "reinforcement" on Sunday as three state-controlled financial institutions said they would take at least 17.3% in the troubled lender, whose shares have been suspended since April.


–


Industrial and Commercial Bank of China (ICBC), the country's largest lender by assets, China Cinda Asset Management and China Great Wall Asset Management, two of China's four largest distressed debt managers, said on Sunday they would take stakes in Bank of Jinzhou, Reuters reports.


–


To avoid further repo market lockups and freezing in the interbank funding market where in a freak incident, the Chinese government bond repo rate last Friday shot up to a whopping 1,000%…


–


read more.
end