VACCINE FAIL: 64% of Israel's COVID-19 Patients in Serious Condition Are Fully Vaccinated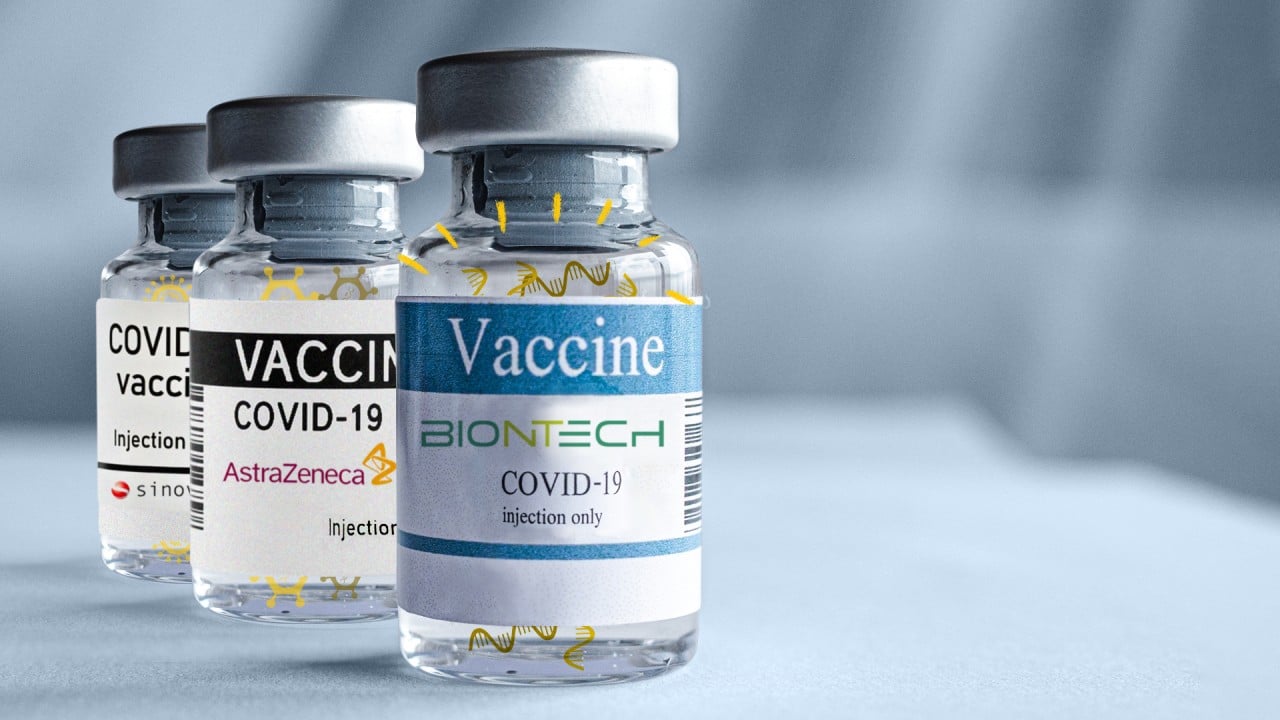 Sheeple:

naive, gullible, easily deceived, useful idiots complicit in their own destruction and the destruction of others. People with an amazing ability to accept any amount of BULLSHIT. Last to know/understand what is going on. First to fall.
VACCINE FAIL: 64% of Israel's COVID-19 Patients in Serious Condition Are Fully Vaccinated
by Nolan Barton, https://vaccinedeaths.com/index.html
Israel's Ministry of Health on Wednesday, Aug. 11, reported that 694 people were being treated in hospitals because of coronavirus (COVID-19) – including 400 patients in serious condition. Among those in serious condition, 64 percent were fully vaccinated while 32 percent were not. This means that there were twice as many fully vaccinated people in serious condition because of the disease compared to those who're not vaccinated.


–




According to the ministry, there were another 5,755 people diagnosed with COVID-19 – down from more than 6,000 on Tuesday, Aug. 10. The death toll stood at 6,580. More than 100 coronavirus patients have died in Israel since the beginning of August, continuing a sharp upward trend that started in June.




–


Israel has one of the fastest vaccination programs in the world. According to the vaccine tracker of the New York Times, 64 percent of Israelis have received at least one dose and 60 percent have been fully vaccinated. More than 650,000 citizens over age 60 or who are immunosuppressed have also received a third dose of the vaccine.


–


However, the country's preliminary vaccine data published in July found that the Pfizer-BioNTech vaccine was just 40.5 percent effective on average at preventing symptomatic disease. The analysis, which was carried out as the delta variant became the dominant strain in Israel, appeared to show a waning effectiveness of the Pfizer-BioNTech vaccine. The vaccine was only 16 percent effective against symptomatic infection for those who had two doses back in January. For people that had received two doses by April, the efficacy rate against symptomatic infection stood at 79 percent.


–


Israel's corona cabinet passes new COVID restrictions


Israel's corona cabinet, the country's ministerial committee on fighting the coronavirus, passed a new set of restrictions late Wednesday in a bid to curb the number of new COVID-19 cases. The cabinet agreed to expand the Green Pass to all branches of the economy except malls and places of commerce. It will now also apply to children older than the age of three.




–




This means that people who are unvaccinated – by choice or because they do not qualify – will be required to present a negative COVID test before entering swimming pools, gyms, academic institutions, sports and culture events, conferences, museums, libraries, restaurants and hotels.




–


read more.
end