From the Pandemic to Aliens, The Evolutionary Narrative Towards Global Order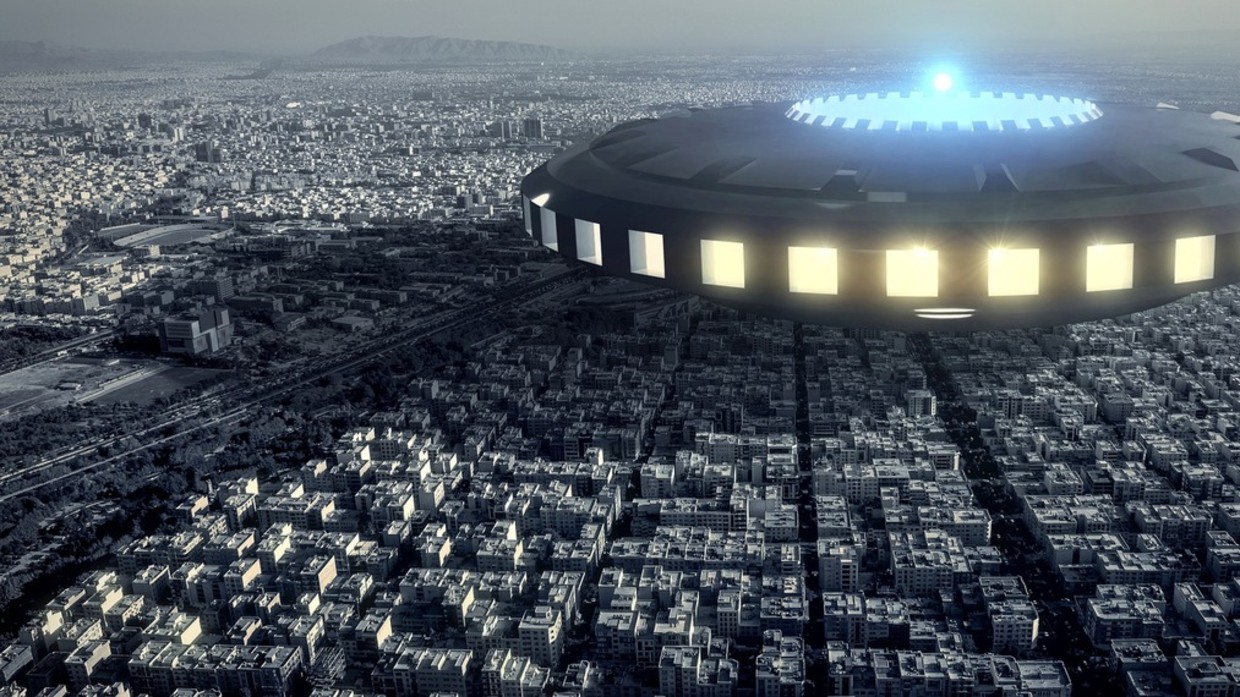 From the Pandemic to Aliens, The Evolutionary Narrative Towards Global Order
by Dr. Mathew Maavak, https://www.rt.com/


The reaction to Covid has shown that the 'unity through crises' model of the global ruling class has backfired. As talk of UFOs intensifies, are they now hoping that mankind can be unified by an extra-terrestrial threat?




–


When enforced narratives fail, abrupt U-turns are inevitable. The global Ministry of Truth is now openly promoting the Wuhan lab leak theory when not savaging the darlings of yesteryear's 'coronapocalypse'.


–


One such fall guy is the British mathematical epidemiologist Professor Neil Ferguson, whose Covid-19 contagion model paralleled the 3.5-hour pandemic simulation exercise called Event 201 in October 2019.  Up to 65 million people were projected to die from this contagion. Unsurprisingly, a common denominator between both projections was the omnipresent Microsoft, which helped 'tidy up' Ferguson's code. Experts and politicians the world over naturally "listened to the science," mirroring a teenager's hysterics over another supposedly existential issue.   


–


Now, however, shadow-banned links are emerging from Google's search limbo to inform us that Ferguson's code was in fact a "buggy mess" that looked "more like a bowl of angel hair pasta than a finely tuned piece of programming," according to one data expert. This is what our endless lockdowns and coercive vaccination programs were based on.


–


The 'unity through crises' model of the ruling class is backfiring, and the credibility of their political marionettes is plumbing new depths. The World Economic Forum's prophesied "cyber pandemic," if it ever transpires, will only to serve to harden growing public scepticism. Besides, such an event will only prove that the building blocks of the WEF's Great Reset were in fact built on the 'pastafarian' codes of Big Tech. Blaming Russian or Chinese bogeymen may not work anymore.


–


It is not just our cybersystems that are wobbling on dodgy foundations; our entire global systems are primed for a mighty fall. Instead of unity, manifold planetary crises are leading to social fissures of an unprecedented proportion. Mankind can no longer be unified through internally generated crises. The Great Reset project needs to be salvaged by something more exogenous… perhaps something extraterrestrial? Coincidentally, the mainstream narrative is veering in that direction.


–




Many years ago, the author had gamed out two interlinked scenarios that could engender global order in an elitist-induced chaos. We will now delve into that bizarro world…


–
The Pentagon's alien UFO 'disclosures'
The build-up to the unclassified Pentagon report on Unidentified Aerial Phenomenon (UAP) – the new euphemism for extraterrestrials (ETs) and Unidentified Flying Objects (UFOs) – was preceded by a confusing raft of mainstream admissions over their existence. During a late-night show in May, former US President Barack Obama quipped that "when it comes to aliens, there are some things I just can't tell you on-air," before confirming that there were indeed sightings of physics-defying objects in the sky.


–




This admission was straddled by more bizarre claims. According to Luis Elizondo, former director of the US military's Advanced Aerospace Threat Identification Program (AATIP), extraterrestrials are fascinated by earthling nuclear technologies (in spite of the Chernobyl, Fukushima and Three Mile Island disasters).




–


read more.
end