LGBT Agenda: 'Grooming Of The Next Generation' – From Drag Queens To Sprite Commercials, The Gay Mafia Is Coming After Your Children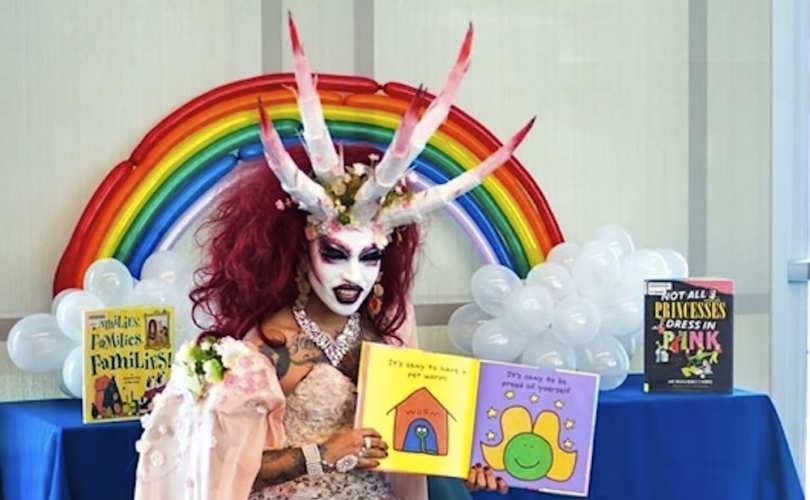 LGBT Agenda: 'Grooming Of The Next Generation' – From Drag Queens To Sprite Commercials, The Gay Mafia Is Coming After Your Children
by Susan Duclos – All News PipeLine
In May 2018, Gallup found that the "percentage of American adults identifying as lesbian, gay, bisexual or transgender (LGBT) increased to 4.5% in 2017, up from 4.1% in 2016," which was confirmed in March 2019 by the Williams Institute at the UCLA School of Law, which specializes in LGBT research.
–
We start with the statistics because it is important to know them to understand exactly how over-represented the LGBT community is in Hollywood, where you can barely find a movie or show that doesn't have someone identifying as a  lesbian, gay, bisexual or transgender in it.
–
We see TV commercials which are targeting children, and already confused teenagers, in an attempt to normalize a lifestyle practiced by less than 5 percent of the U.S. population.
–
Schools are implementing entirely new policies that sacrifice the privacy and rights of "straight" heterosexual children and teens in order to cater to the LGBT agenda. We see recent news that the Hallmark Channel CEO says he's "open" to featuring more LGBT relationships in Christmas programming, via Gender.news. Let us not forget that now Mattel is releasing "gender-neutral" Barbie Dolls.
–
Last but definitely not least, Drag Queens have decided to make a complete mockery of Christmas with their "A Drag Queen Christmas," which they fully admit has adult content, yet "all ages" are welcome.
–
read more.
Illuminist social engineers (ie Satanists) rule this world via subtlety and deception. They are morally corrupting the sheeple.
–


Revelation 12:9

So the great dragon was cast out, that serpent of old, called the Devil and Satan, who deceives the whole world; he was cast to the earth, and his angels were cast out with him.


Revelation 13:14

And he deceives those[e] who dwell on the earth by those signs which he was granted to do in the sight of the beast, ….


Revelation 19:20

Then the beast was captured, and with him the false prophet who worked signs in his presence, by which he deceived those who received the mark of the beast and those who worshiped his image.


Revelation 20:3

and he cast him into the bottomless pit, and shut him up, and set a seal on him, so that he should deceive the nations no more till the thousand years were finished. ….


Revelation 20:7-8

Now when the thousand years have expired, Satan will be released from his prison 8 and will go out to deceive the nations which are in the four corners of the earth, Gog and Magog …


Revelation 20:10

The devil, who deceived them, was cast into the lake of fire and brimstone where[b] the beast and the false prophet are. And they will be tormented day and night forever and ever.
end