Russian Black Sea Fleet HQ Hit By "SCALP" Missiles – Ukraine Admits West Involved in Targeting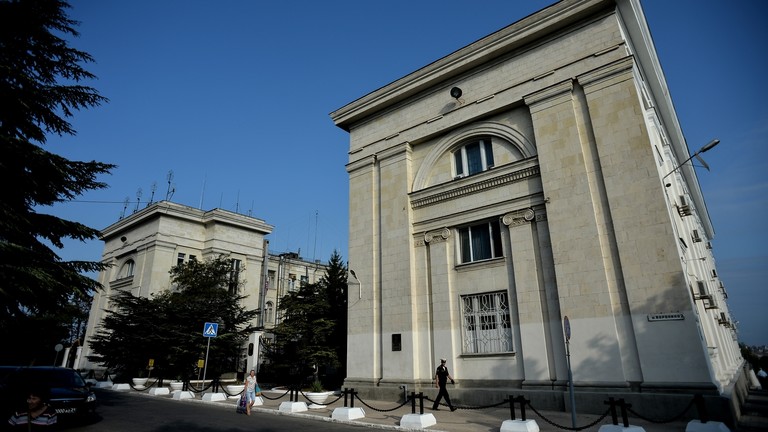 Russian Black Sea Fleet HQ Hit By "SCALP" Missiles – Ukraine Admits West Involved in Targeting
by https://halturnerradioshow.com/


Two French-supplied "SCALP" cruise missiles slammed into Russia's Black Sea Naval Headquarters on Crimea today.  Several high ranking Russian military officers were reportedly killed and the building in Sevastopol "split in half."




–


There is fury in Moscow, with leading Russian government officials publicly saying "It's time for an ultimatum to the West." Russian sources say two SCALP missiles, supplied by France– and not Storm Shadow missiles which would have been British-supplied — hit the building. The rockets penetrated several floors, tearing the building in half. The fire at the scene was burning until a short while ago.


–




The attack has sparked outrage in Moscow as it comes on the heels of a double strike against the Kilo-class amphibious assault ship and submarine. "The Kiev regime, instigated and pushed by the collective West, will not stop escalating the military conflict with Russia, each time raising its level and crossing any "red lines" again and again" say Russian officials.




–


This trend is confirmed by today's attack by the Ukrainian Armed Forces on Sevastopol. The attack on Sevastopol was probably coordinated with the Western allies. Kiev has already confirmed its participation in it.
–


According to the Flightradar24 portal, an American P-8A Poseidon reconnaissance aircraft, having taken off from Sicily at 9:31 Moscow time, was patrolling over Romania during the Ukrainian missile attack on Sevastopol. Earlier, a US RQ-4B Global Hawk reconnaissance drone was spotted in the area.




–




The editor-in-chief of the Russian state TV channel RT, Rossiya Segodnya news agency and Sputnik news agency, Margarita Simonyan, believes that after today's attack in Sevastopol, Russia should stop turning a blind eye to the direct involvement of the West in the military conflict , limited to usual warnings and cautions.




–


"It is time to deliver an ultimatum in its harshest form not only to Kiev, but also to its patrons in NATO." she said. The adviser to the deputy head of the DPR, Yan Gagin, in an interview with RIA Novosti, said that NATO aircraft should be considered legitimate military targets if they are involved in attacks on Russian territory.
–
Such aircraft should be shot down by air defense forces with "warning to the country they belong to" Gagin believes.


–


read more.
end