US Warning: Leave Russia Immediately! Do Not Go There!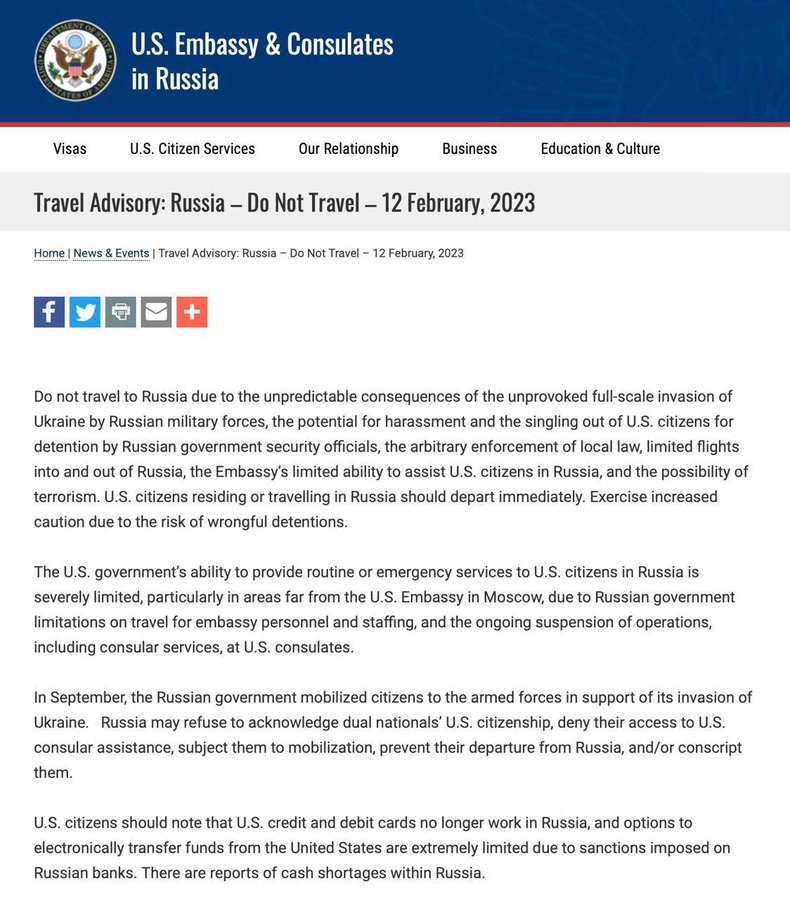 "Terrorist groups, both transnational and local terrorist organizations, and individuals inspired by extremist ideology continue plotting possible attacks in Russia. Terrorists may attack with little or no warning, targeting tourist locations, transportation hubs and systems, markets/shopping malls, local government facilities, hotels, clubs, restaurants, places of worship, parks, major sporting and cultural events, educational institutions, airports, and other public areas.  Travel to the North Caucasus (including Chechnya and Mt. Elbrus) is prohibited for U.S. government employees and strongly discouraged for U.S. citizens." – Quote
–
Looks like WW3 about to escalate!! All the shooting down of "balloons" & UFOs are probably related to escalating WW3. Ie. The MSM and Govts are obfuscating what is really happening. It could be that attacks have been launched on both USA and China. EMPs, high altitude nuclear devise … your guess as good as mine. Why the sudden Air Defence Exercise around Washington tomorrow? See:
–
NORAD Gives Notice of Air Defense Exercise Around Washington, DC, Set for Tuesday!
end