EU Urged to Embrace 'War Economy'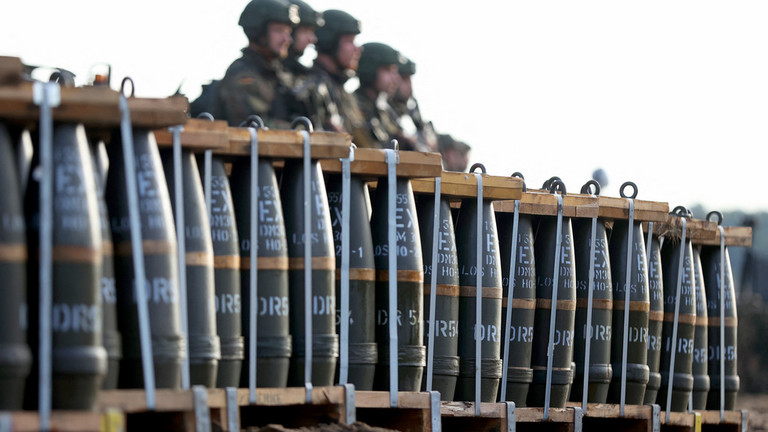 EU Urged to Embrace 'War Economy'
by https://www.rt.com/
The bloc is currently incapable to adequately arm either itself or Ukraine, a top MEP argues


–




The European Union should move its economy to a wartime footing amid the Ukraine conflict, Manfred Weber, the president of the European People's Party (EPP), suggested on Thursday. He said that the move is required to ramp up the bloc's own defense potential, and that of Kiev.




–


Speaking to the newspapers of the Funke media group, Weber called for the reorganization of the EU arms industry. The MEP believes that the bloc needs "a kind of war economy… in order to be able to guarantee stability and security".
–
"The European states are currently not in a position to provide the necessary armaments quickly enough, neither for our own defense, nor for Ukraine," he lamented. To remedy the situation, Weber argued, the EU should "break new ground," pointing out that complex allocation structures are not working the way they are supposed to.


–


The MEP pointed out that Germany had established a €100 billion ($109 billion) special defense fund amid the Ukraine conflict, but "hardly anything happens because the bureaucracy is paralyzing." "A year after the start of the war, the armaments companies have hardly received any orders," he added.


–


read more.
end