German Tank Maker Reveals Possible Numbers for Kiev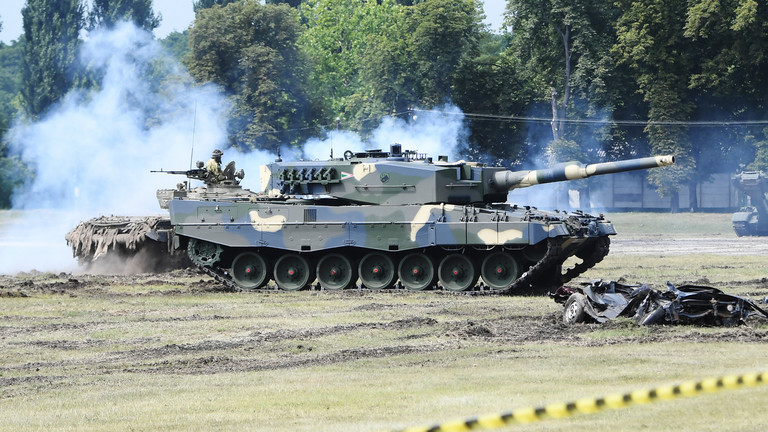 German Tank Maker Reveals Possible Numbers for Kiev
by https://www.rt.com/


Rheinmetall announced it could give 139 Leopards to Ukraine, with the first batch expected to be ready by April or May




–




German arms manufacturer Rheinmetall has revealed it could provide over a hundred Leopard tanks of various modifications for Ukraine over the coming year. Despite growing pressure, Berlin has so far not agreed to give the hardware to Kiev. Foreign Minister Annalena Baerbock has, however, made it clear the German government will not stand in the way of other countries willing to donate some of their own Leopard tanks.




–


Speaking to RedaktionsNetzwerk Deutschland (RND) news website, Rheinmetall's spokesperson said: "Of the Leopard 2A4 we have 22 vehicles, which we could make operational and deliver to Ukraine." This process, however, is expected to take about a year, according to the report published on Tuesday.


–




The German arms manufacturer has an additional 29 Leopard 2A4 tanks which are being overhauled as part of Berlin's weapons transfer program with other European nations, the spokesperson revealed. The vehicles will be operational by April or May.




–




Rheinmetall's representative added that the company could also provide 88 older Leopard 1 models, but stopped short of giving time frames, citing overall uncertainty over the issue.




–


read more.
end