UK Warned by Farmers That It Is Facing a Food Supply Crisis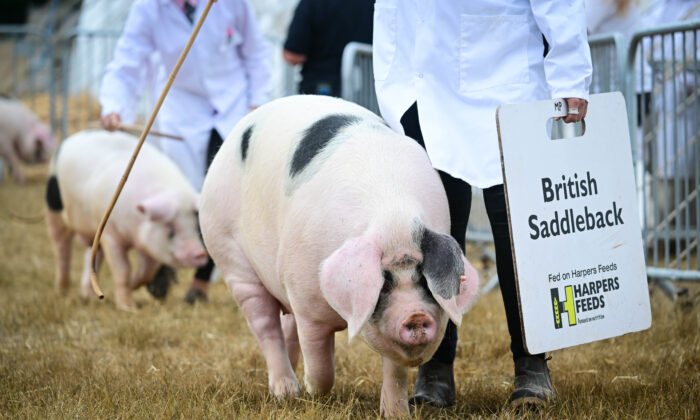 UK Warned by Farmers That It Is Facing a Food Supply Crisis
by Owen Evans, https://www.theepochtimes.com/


In an emergency press conference, the National Farmers Union (NFU) said the government needed to step in to assist farmers who are under severe strain.




–




The British farming industry is facing major issues across almost all sectors, with the price of animal feed and nitrogen fertiliser, and fuel skyrocketing. The union warned that yields of crops will likely slump to record lows this year with farmers also considering reducing the size of their herds.




–


Under Threat


In the emergency press conference, NFU president Minette Batters said that "shoppers up and down the country have for decades had a guaranteed supply of high-quality affordable food produced to some of the highest animal welfare, environmental, and food safety standards in the world."




–




"That food, produced with care by British farmers, is critical to our nation's security and success. But British food is under threat," she added.




–




"We have already seen the egg supply chain crippled under the pressure caused by these issues and I fear the country is sleepwalking into further food supply crises, with the future of British fruit and vegetable supplies in trouble. We need government and the wider supply chain to act now—tomorrow could well be too late."




–


read more.
end