The Mask Is Off: WEF's Klaus Schwab Declares China A "Role Model"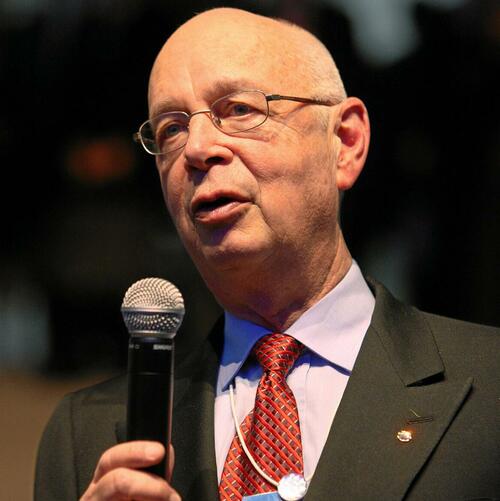 The Mask Is Off: WEF's Klaus Schwab Declares China A "Role Model"
by Monica Showalter AmericanThinker.com, via https://www.zerohedge.com/


Once upon a time, the Soviets had a tightly controlled network of internationalists known as the COMINTERN to promote their communist model to Europe and beyond. As it stands now, the Red Chinese have gone them one better: They've got Klaus Schwab.




–


According to Fox News:


–


World Economic Forum founder and Chair Klaus Schwab recently sat down for an interview with a Chinese state media outlet and proclaimed that China was a "role model" for other nations.


–


Schwab, 84, made these comments during an interview with CGTN's Tian Wei on the sidelines of last week's APEC CEO Summit in Bangkok, Thailand.  Schwab said he respected China's "tremendous" achievements at modernizing its economy over the last 40 years.
–
"I think it's a role model for many countries," Schwab said, before qualifying that he thinks each country should make its own decisions about what system it wants to adapt. "I think we should be very careful in imposing systems. But the Chinese model is certainly a very attractive model for quite a number of countries," Schwab said.


–




A role model? A country of zero freedom, low social mobility, social credit scores, and constant government surveillance? Who the heck, even among the revolutionary wokester crowd, is openly calling for a Chinese model for their own countries?


–
China in fact is a giant prison, complete with slave labor, sweatshops, low wages, continuous lockdowns and actual laogai, or Gulags. Challenge the government in any way and you'll be packed off to one for years upon years in no time. In the case of the Uighurs, just being the wrong nationality is enough for such punishment.


–


read more.
end