Why Spike Protein Causes Abnormal Blood Clots, 200 Symptoms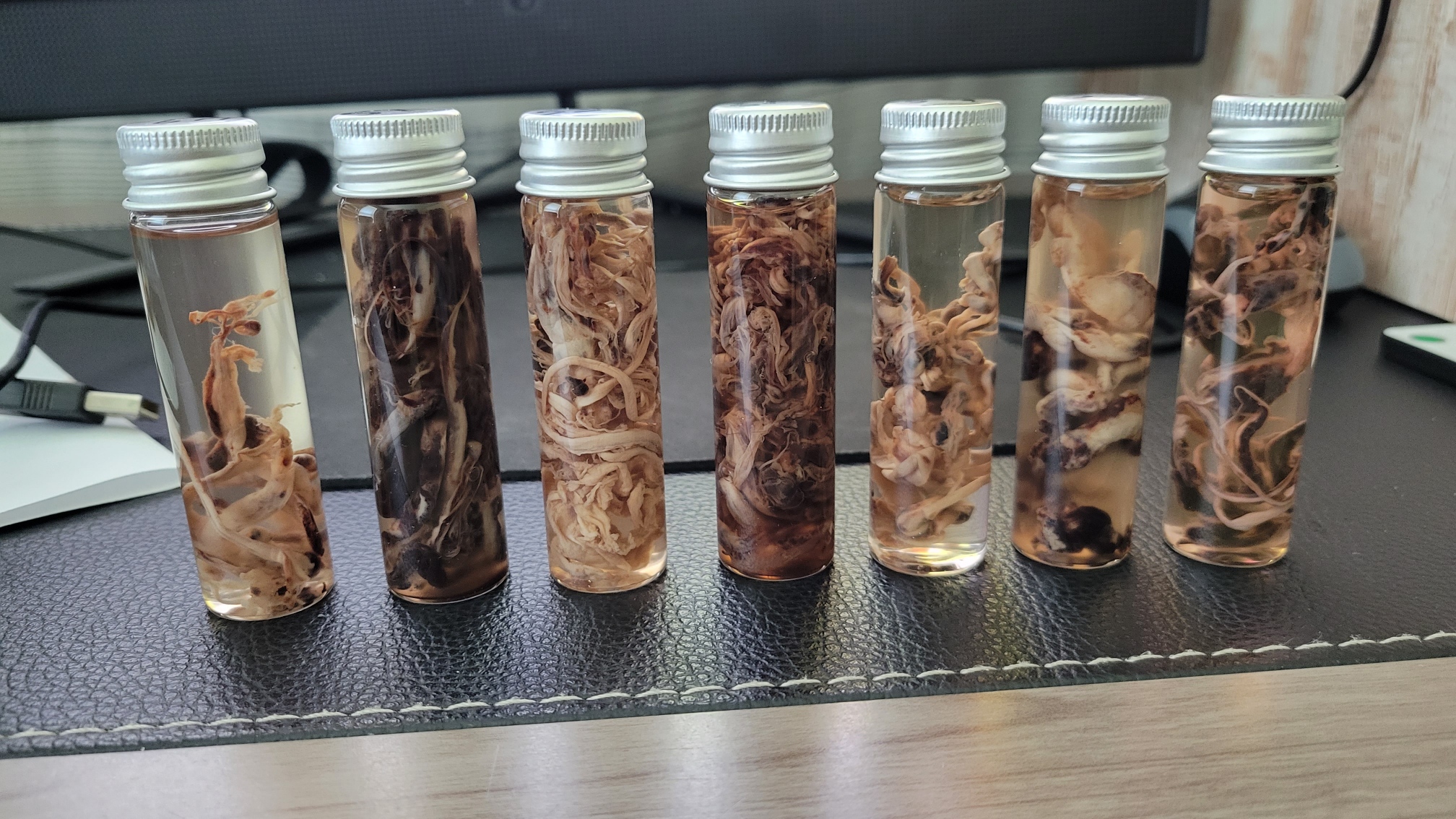 Why Spike Protein Causes Abnormal Blood Clots, 200 Symptoms
by Dr. Yuhong Dong, Dr. Jordan Vaughn, https://www.theepochtimes.com/health


In this two-part paper, we aim to give an overview on COVID-19 related abnormal blood clots, how they form, how to detect them early, and how they're being treated




–


Strange Clots
Since mid-2021, unusual, lengthy blood clots found in the vessels of COVID-19 patients and jab recipients have been reported across the world. "We as embalmers are seeing some strange clots since the COVID outbreak. These clots are very rubbery feeling and very long as they exit the veins that we use during the embalming procedure. They really appear to be like earthworms. I have never seen this in my career until now," Larry Mills, a licensed embalmer and funeral director in the State of Alabama, told The Epoch Times.


–




Other embalmers confirmed similar findings and spoke on the condition of anonymity.Richard Hirschman, Alabama funeral director and embalmer since 2001, was one of the first to bring attention to this phenomenon. He said that prior to COVID perhaps 5 to 10 percent of people had these clots. Now more than half of the bodies he sees have them.




–




One embalmer, licensed since 2001, said in an interview, "I can tell you with certainty that the clots Richard has shown online are a phenomenon that I have not witnessed until probably the middle of last year. That is pretty much all I have to say about it. I have no knowledge as to what is causing the clots, but they did seemingly start showing up around the middle of 2021."




–




Where do these strange, fibrous clots come from? How do they form?




–


A Condition With Over 200 Symptoms
Doctors have realized, since the early days of the pandemic, that COVID-19 is not just a lung disease, but also an endothelial and vascular disease. Physicians have summarized a list of unusual clinical observations of COVID-19 including but not limited to severely hypoxic (low oxygen) patients despite relatively normal lung compliance upon examination, thrombotic complications, and consistent autopsy findings of blood clots (thrombi) in the microcirculation of the lung.


…


Spike Protein Impairs Epithelium Cells


SARS-CoV-2 enters our cells via a protein receptor called the angiotensin-converting enzyme 2 (ACE2). Endothelial cells (ECs), express an abundance of ACE2. ECs reside on the inner surface of every blood vessel across our entire body, making them a direct target of the virus infection.




–


Studies showed that spike protein itself can damage the structure and function of ECs, including impairing the mitochondria and downregulating the protective molecule ACE2 on ECs. Researchers observed that both the S1 and S2 parts of the spike protein can induce human ECs to express a peak of pro-inflammatory cytokines (IL6, IL1B, TNF-alpha, and chemokines CXCL1, and CXCL2).


–




Subsequently, the release of cytokines initiates the switch-like molecule (E-selectin) on the endothelial cell membrane, allowing them to attach with immune cells, thereby initiating subsequent disease processes.




…


Spike Proteins Trigger the Clotting Cascade


Many other cells, including lung epithelial cells, enterocytes lining the small intestines, and cardiac pericytes, all express ACE2. Spike proteins don't only activate epithelial cells (EC) and promote localized inflammation. They also promote systemic inflammation as ACE2 is almost everywhere inside our major organs and tissues.




–




Consequently, more pro-inflammatory genes are expressed. More and more immune cells are attracted and sent to the injured or infected tissues (vessels in the lung, heart, gut, etc). A number of subsequent events collectively contribute to the clotting cascade:




….


However, for predisposed COVID-19 patients or vaccinated people, the factors strengthening clot formation are way heavier than healing mechanisms, all of which lead to an escalating thrombotic cascade.


–




Here is a short summary of the first scene of the clot story: spike induced endothelial disruption, massive amounts of vWF released, a subsequent platelet storm, hypoxia induced upregulation and activation of vWF, fibrous network from neutrophil extracellular traps (NETs), as well as increased angiotensin II level, all adding up to initiate thrombogenesis.




–




This is how the clotting mechanism comes to be. Furthermore, the upcoming second scene takes another pivotal part in the whole story.




–




A COVID vaccine instructs the cells to produce large quantities of spike proteins. Normal biochemical and physiological processes are "hijacked" in order to make an abnormal amount of these spike proteins. These abnormal amounts of spike protein have more surprising direct effects on clots.




…




What is more alarming and not reported before is that microvascular thrombosis has been found in post-vaccinated patients, indicating that spike protein itself is able to trigger blood clots in susceptible patients.




–


read more.
end