DEVASTATION: Here's How the Energy Crisis Will ACCELERATE the Food Crisis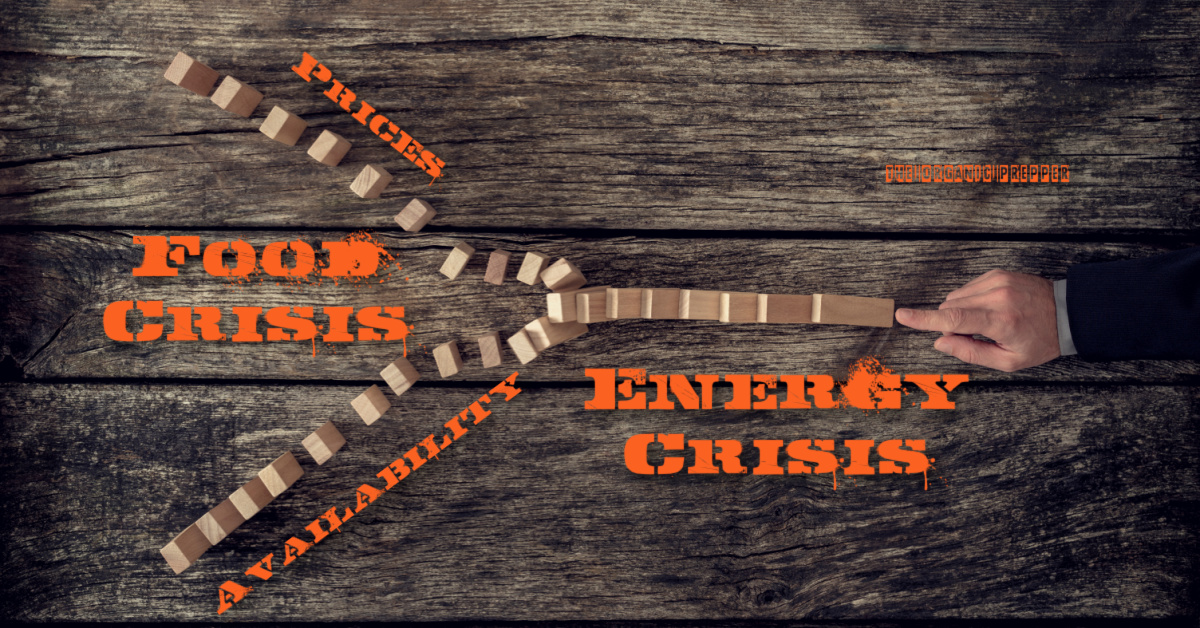 DEVASTATION: Here's How the Energy Crisis Will ACCELERATE the Food Crisis
by , https://www.theorganicprepper.com/
The cost of living is going nowhere but up. Everyone has been touched by skyrocketing inflation, high fuel prices, and the availability of certain supplies. And now, we're facing a massive energy crisis. We've seen the signs for a while, as Fabian wrote last year in this article, but theory is quickly becoming reality.
–
Energy prices in Europe have catapulted to dizzying heights, leaving some folks facing bills of up to $10,000. And the United States is not untouched. Prices for power are already escalating here. Anecdotally, my own utility bill for September was double the price of my bill for August, and I used less energy. This upward trend is growing more common if my inbox is any indication.
–


But it isn't just the price of essential utilities like heating and cooking that are going to be affected. The price and availability of food will be affected as well. We're about to get handed a food crisis.




–


Manufacturers can't afford to produce food.


All over the world, manufacturers are shutting down production to combat the price of energy. And in a world already seeing food shortages and empty shelves, this is a massive hit.




–


A source in Sweden tells me that two large greenhouses have said they're shutting down production for the winter due to energy prices. And while I don't have links for Sweden specifically, Reuters reports that other manufacturers in Europe are also doing this.
–
read more.
end