Ukraine Planning Nuclear Provocation on Friday – Moscow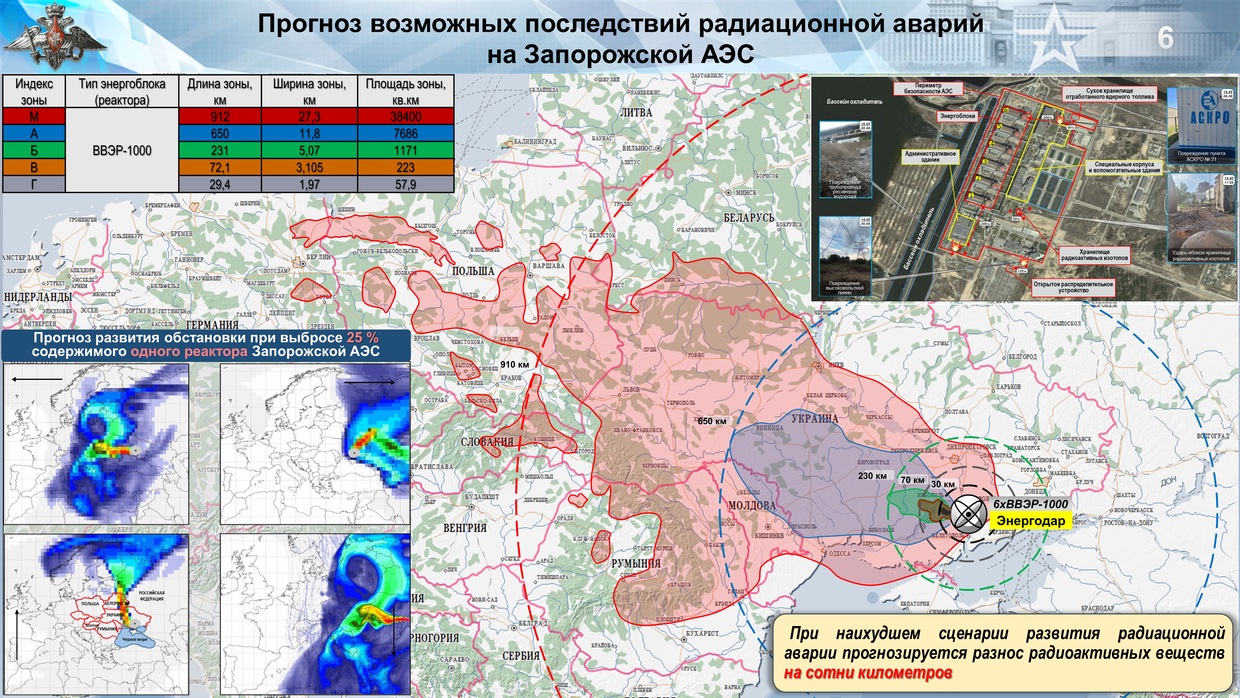 See also:
–
Zaporozhye Nuclear Power Plant Reports 6-8 Explosions
–
Ukraine Planning Nuclear Provocation on Friday – Moscow
by https://www.rt.com/


Kiev is set on attacking the Zaporozhye power plant during a visit by the UN's top official, the Russian military claims




–




Ukraine plans to carry out artillery strikes on the Russia-controlled Zaporozhye nuclear power plant on Friday, and then accuse Moscow of causing a disaster at the site, the Russian Defense Ministry said on Thursday. The predicted attack will be timed to coincide with the ongoing visit to Ukraine by UN Secretary-General Antonio Guterres, Moscow insisted.




–


An official said they had detected the movements of Ukrainian troops, indicating a looming "provocation." Kiev has deployed units trained in responding to the use of weapons of mass destruction, pre-positioning them to report a radiation leak and demonstrate a purported action to mitigate it, Russian military spokesman Igor Konashenkov said.


–


The ministry said it expects a Ukrainian artillery unit to attack the plant on Friday from the city of Nikopol. "The blame for the consequences [of the strike] will be attributed to the Russian armed forces," the statement said.


–


read more.
Air defense is actively working over #Zaporozhye. Reporting arrivals pic.twitter.com/tpQVuKIoD8

— Destermoon (@destermoon3355) August 19, 2022
end