NATO Reveals New European Nuclear Plans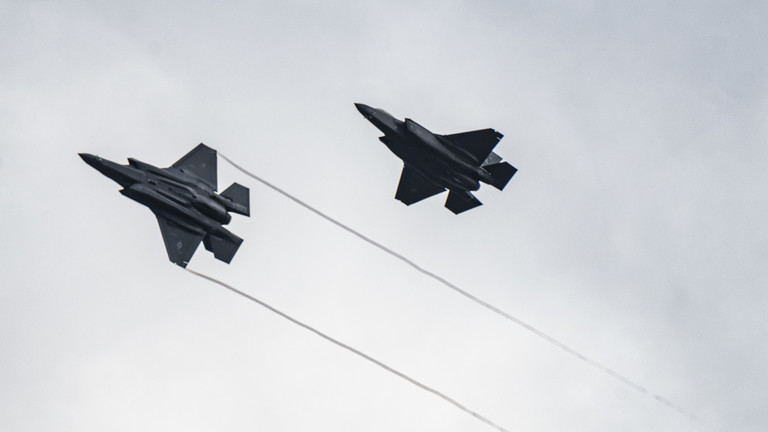 NATO Reveals New European Nuclear Plans
by https://www.rt.com/


US nuclear bombs "shared" with European allies will be deployed on Lockheed Martin jets, NATO explains




–


NATO planners are updating the US "nuclear sharing" program to account for most European allies planning to buy F-35 joint strike fighter jets, the military bloc's director of nuclear policy said this week. Lockheed Martin's fifth-generation fighter has been embraced by multiple US allies, including most recently Germany, despite the Pentagon's own misgivings about the program.
–
"We're moving fast and furiously towards F-35 modernization and incorporating those into our planning and into our exercising and things like that as those capabilities come online," Jessica Cox, director of the NATO nuclear policy directorate in Brussels, said on Wednesday, adding that "By the end of the decade, most if not all of our allies will have transitioned" to the F-35.


–


Cox spoke during an online discussion hosted by the Advanced Nuclear Weapons Alliance Deterrence Center (ANWA DC), a US think tank, according to Defense News.


–




Her remarks come a month after Berlin said Germany would replace its aging Tornado jets with F-35s, committing to buy up to three dozen and specifically citing the nuclear sharing mission as factoring in the decision.




–


read more.
end