'The Great Reset' Will Abolish Christianity With History Proving Thousands Of Church Leaders Will Be Slaughtered And Many More Sent To 'Death Camps'
'The Great Reset' Will Abolish Christianity With History Proving Thousands Of Church Leaders Will Be Slaughtered And Many More Sent To 'Death Camps'
by Bob Shillingstad for All News Pipeline
– Long Called 'Conspiracy Theory', We're Watching This Butchery Now Unfolding Before Our Eyes
–
"Our Constitution was made only for a moral and religious people. It is wholly inadequate to the government of any other." -John Adams
–


The French and American Revolutions happened within a dozen years of one another, yet they centered around two very different concepts of individual liberty. For the French, the goal was to ensure political equality. For the Americans, it was personal independence. This distinction helps shed light on what made the outcomes of the two revolutions so different.




–




To understand the American Revolution, you have to go back to the period between 1730 and 1750 when there was a religious revival that spread across the colonies. It began with Johnathon Edwards, John and Charles Wesley and an amazing evangelist be the name of George Whitfield. Whitfield preached 18,000 sermons and it was estimated that over 80% of the colonists heard Whitfield preach. Other pastors were swept up in this movement and many historians admit that there would not have been a revolution without this "great awakening".




–




We think of the Boston Tea Party and slogans of "No Taxation Without Representation" as the key rallying cries of the American Revolution and although these spoke to the issues, those were not the root causes. Pastors began preaching about individual liberty, rights granted by God (natural law) and, in fact, you can find phrases in our Declaration of Independence taken directly from sermons given during that time period. The British called these pastors "the Black Regiment" (later known as "The Black Robe Regiment) and knew they were the enemy, they were not organized nor in any army but were united in preaching religious liberty. Churches were burned and pastors jailed for saying that their rights did not come from a King or government but only from God.




–




The French Revolution was totally different. During his despotic period of leadership, Robespierre went as far as to create a Cult of the Supreme Being, a state religion based on secularism. This was part of Robespierre's revolutionary program to completely destroy France's Roman Catholic tradition in pursuit of an ambiguous "political equality" amongst the masses. Instead of trying to fight for freedom-based principles like our Founding Fathers did, Robespierre was more concerned with destroying all features of French civic society in the name of progress.




–




In a cruel twist of irony, Robespierre and his Committee of Public Safety behaved more like the previous French monarchy, once the Committee seized control. For that reason, the French Revolution turned into a chaotic murder spree that saw tens of thousands of people executed at the guillotine for simply opposing Robespierre's vision. Hundreds of priests and nuns were killed and any vestige of Christian influence was abolished. 




–


read more.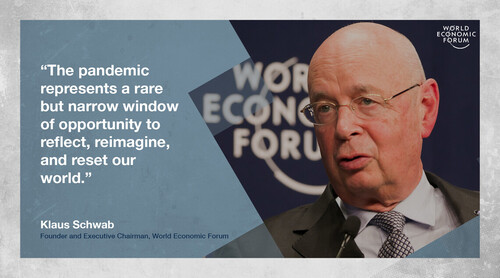 end