US Mercenaries Preparing Chemical 'Provocation' In Eastern Ukraine: Russian Defense Chief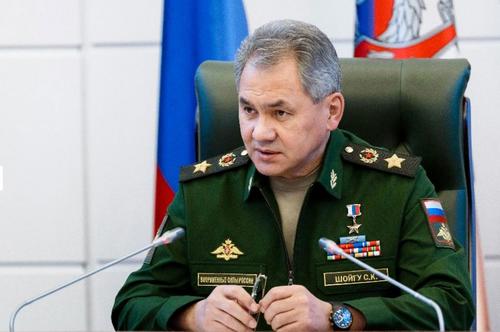 US Mercenaries Preparing Chemical 'Provocation' In Eastern Ukraine: Russian Defense Chief
by Tyler Durden, https://www.zerohedge.com/
Russia's defense chief is being widely cited as saying on Tuesday that American private military firms have positioned contractors in the war-town Donetsk region of eastern Ukraine where they are preparing a "provocation using unknown chemical components."
–
The allegation came from Defense Minister Sergei Shoigu while addressing a defense ministry-wide conference attended by Putin, focused on the growing crisis with the West centered on Ukraine. He suggested that pro-Ukrainian forces with the help of US mercenaries are preparing to stage chemical attack false flag in order to draw in support from NATO – likely which would also invite a heavier Pentagon presence.


–




The scenario appears similar to how Russia has spoken about Syria in the past. For example the Kremlin has accused anti-Assad jihadist insurgents of staging 'chemical false flags' in order to invite US bombing campaigns against Damascus and government facilities.




–


Defense Minister Shoigu was quoted in the independent Moscow Times as follows on Tuesday:
–
"We have identified the presence of over 120 members of U.S. mercenary groups in the cities of Avdiivka and Krasny Liman to commit provocations…Tanks filled with unidentified chemical components were delivered to the cities of Avdeevka and Krasny Liman to commit provocations," the state-run TASS news agency quoted Shoigu as saying.
–
In addition to Western military contractors being in the region, the top Russian defense official further blasted the US military for "building up its presence" near Russia's borders. However, he seemed to be responding to specific weekend reports that the US and NATO are mulling sending additional troops into Bulgaria and Romania. 


–


read more.
end