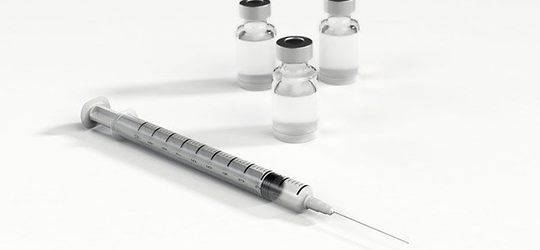 Vaccine Voodoo
by JAMES RICKARDS, https://dailyreckoning.com/
Many everyday Americans probably believe that the COVID vaccines will keep them from getting COVID. That's not true and never has been true. The vaccines do not prevent you from being infected with the COVID virus. They do not keep you from spreading the COVID virus. There have been many cases of so-called "breakthrough" infections where double-vaxxed citizens get COVID anyway. That's not uncommon.


–




There's even new evidence that double-vaxxed individuals who get COVID will build up huge viral loads in their noses and sinuses, causing them to become super-spreaders and infect others. Do the vaccines do anything?




–




Yes, they are effective at reducing severe symptoms of COVID. They also reduce the death rate among those who get infected. That's advantageous for the most vulnerable, including those over 70 years old and those suffering from obesity, emphysema, diabetes and other conditions closely associated with fatalities due to COVID. That said, there's almost no reason for children, teenagers and otherwise healthy individuals in their 20s or even 30s to take the vaccine.




–




Among all individuals, vaccinated and unvaccinated, the global survival rate is 99.2%. Among those under 70, the survival rate is 99.97%. The survival rate for children is 99.995%.


–
The Israel Conundrum
The data indicate that the most vaccinated countries have the most cases and deaths per million people, while the least vaccinated countries have the fewest cases and deaths per million people. Israel is providing a useful case study in the effectiveness, or lack thereof, of vaccines.


–


Israel is one of the most heavily vaxxed countries in the world, with over 60% of the population fully vaccinated and almost 100% of the elderly. But now Israel is experiencing a massive increase in infections, including cases among the fully vaxxed.


–




The government has also determined that the vaccines wear off after six months or less and is recommending a third shot for everyone. The problem, of course, is that the third dose will wear off too, so a fourth, fifth or sixth dose will be needed.




–




And with every new dose comes a new risk of dangerous side effects, including the small but real possibility of death. The vaccinated will be getting boosters for the rest of their lives, and the virus still won't go away.


–
How Many Lives Could Have Been Saved?
Meanwhile, effective treatments, including ivermectin, hydroxychloroquine, vitamin D, zinc and other inexpensive measures, are being suppressed by the medical establishment. How many people died because they were denied access to these therapies, especially early on in the disease cycle when treatment is more effective? It's impossible to say, but they could potentially run into the hundreds of thousands.


–




A new study by the U.K.'s National Health Service and a Canadian biotech company revealed that a nitric oxide nasal spray slashed SARS-CoV-2 viral load by 95% within 24 hours and 99% within 72 hours.




–


read more.
end