Israel Shells Lebanon in Response to Rocket Fire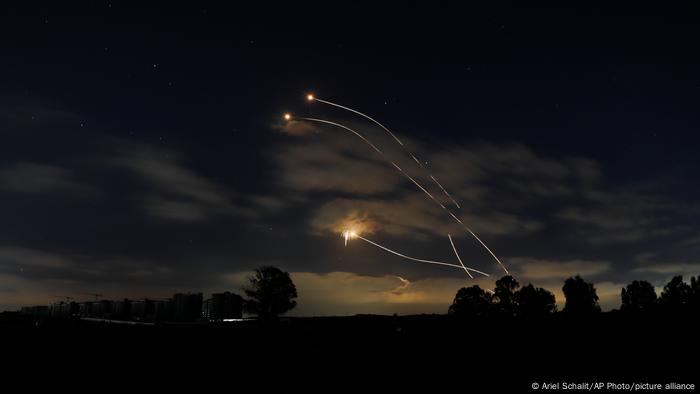 See also:
–
IDF launches largest military exercise in country's history – 9 May 2021
IDF to hold massive exercise this summer, simulating full-scale, multi-front war
–
Israel Shells Lebanon in Response to Rocket Fire
by https://www.dw.com/


Meanwhile, US President Joe Biden has "expressed support" for a cease-fire following a call with Israeli Prime Minister Benjamin Netanyahu. Follow DW for the latest.




–




* Israel confirms shelling targeted areas in Lebanon




* Gaza death toll reaches 212, including 61 children




* Gaza says sole COVID lab stopped testing due to Israeli strikes




* Norway says the UN Security Council is set to hold emergency talks on Tuesday




* US President Biden tells Netanyahu he backs a cease-fire


–
This article was last updated at 23:53 UTC
UNIFIL says situation in southern Lebanon has calmed


The United Nations Interim Force in Lebanon (UNIFIL) said security control was intensified in southern Lebanon after rockets were fired into and from Israel.




–




"UNIFIL in coordination with the Lebanese Armed Forces is enhancing security control in the area and has intensified patrols to prevent any further incidents that endanger the safety of the local population and the security of southern Lebanon," the UN peacekeeping mission said on Twitter.




–


read more.
end