Israeli Airstrike Kills 10 in Gaza as US Envoy Arrives for Talks – 8 Children & 2 Women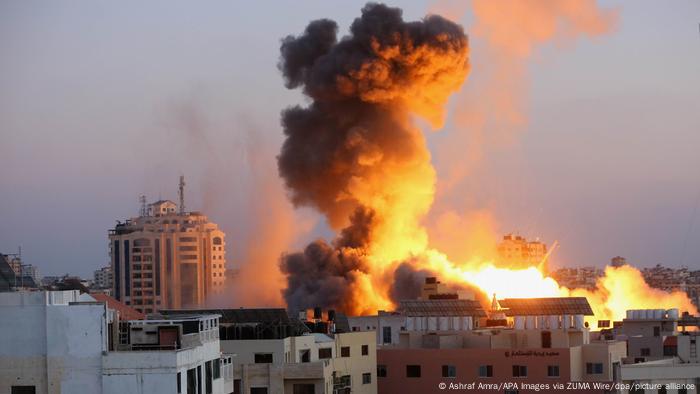 Israeli Airstrike Kills 10 in Gaza as US Envoy Arrives for Talks
by https://www.dw.com/


The US envoy for Israel-Palestinian affairs, Hady Amr, is set to meet officials from both sides — separately — hours after Israel's deadliest single strike on the Hamas-ruled Gaza Strip.




–




An Israeli airstrike in Gaza City killed at least 10 people early Saturday, as the Jewish-majority state intensified its offensive in the region. All those killed were members of a single family — eight children and two women.




–


The attack, which prompted fresh rocket fire from Hamas militants, came hours after top US State Department official Hady Amr landed in Tel Aviv in an attempt to deescalate tensions. He was set to meet Israeli leaders in Jerusalem on Saturday, before heading to the occupied West Bank for talks with Palestinian officials.


–




Palestinian militants fired rockets at Tel Aviv from Gaza on Saturday afternoon, in what is the sixth wave of attacks since Tuesday night. Explosions were heard in the sky and also in the southern part of the city,




–




Further violence was expected as Palestinians mark Nakba (Catastrophe) Day, when they commemorate the estimated 700,000 people who fled or were driven from their homes after the founding of the state of Israel in 1948.




–


read more.
end