Top Australian General's Leaked Classified Briefing Says War With China A "High Likelihood"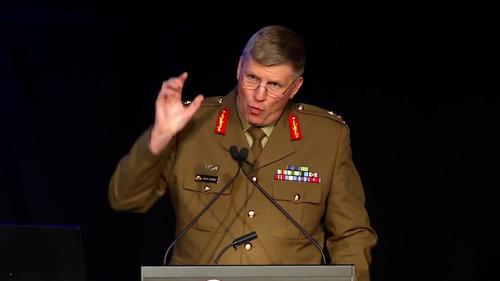 Does Australia have any territorial dispute with China? NO! China is the biggest trading partner of Australia. So what's all these BS war mongering? Australia is doing the bidding of the Anglo-American empire, the western Illuminati. Ie. Australia is still a colony of the British Empire (Queen Lizzie) not overtly but covertly. You don't believe me? Here is your answer:
–
NYTimes: Why Is Australia Still Part of the British Monarchy?


3 Dec 2020 … Formally speaking, Australia is a constitutional monarchy, which means the Queen is the head of state. According to the royal family's website, when the Queen visits Australia, she speaks and acts as Queen of Australia, and not as Queen of the United Kingdom. …


–
Top Australian General's Leaked Classified Briefing Says War With China A "High Likelihood"
by Tyler Durden, https://www.zerohedge.com/
The leaked content of a fiery anti-China speech and secretive briefing to elite military personnel by one of Australia's top generals has landed on the front pages of major newspapers from Sydney to Melbourne to London on Tuesday. The confidential address issued by Major-General Adam Findlay, who was then commander of Australia's special forces and currently advises the Australian Defense Force, had focused on a coming war with China which he said is a "high likelihood". Publication of the speech's full key controversial contents is now threatening to plunge China-Australia relations past breaking point.


–


The April 2020 briefing given to the country's most elite special forces units was obtained and first published by The Sydney Morning Herald and The Age, and quickly spread to the front page of London's The Times. The general's words were leaked by anonymous sources. He had detailed that China is now engaged in "grey zone" covert operations against Australian and Western allied interests and that Aussie defense forces must prepare for the "high likelihood" of this turning into direct war.


–


read more.
end