Palm Scanning Payment Coming To Whole Foods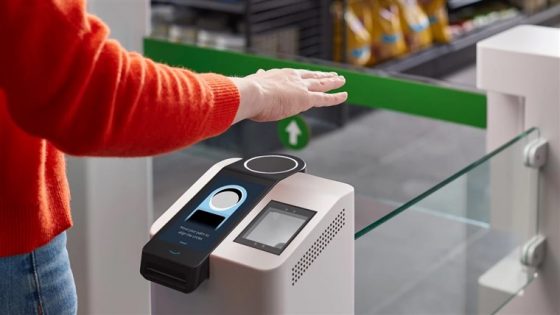 Palm Scanning Payment Coming To Whole Foods
by Mac Slavo, April 22nd, 2021, SHTFplan.com


You were warned. The rulers of the globe want everyone tracked, traced, vaccinated, surveilled, and enslaved. If they can't do it with a microchip, they will use your unique biometric data. And that dystopian future is right around the corner.




–


This probably only the first to the chip.  Amazon's One (a palm scanning payment system) is expanding to its biggest area yet: the company is now testing its palm-scanning payment technology in Whole Foods, starting with a single store in Amazon's home city of Seattle.


–


According to an Amazon FAQ, the palm-scanning technology analyzes "the minute characteristics of your palm — both surface-area details like lines and ridges as well as subcutaneous features such as vein patterns" in order to identify a customer, allowing them to use the biometric scan as an alternative (and, theoretically, faster) method of checking out than fumbling around with a credit card or cash. -The Verge


–


Customers who want to use their palms to pay at Whole Foods will be able to register their palms at kiosks in the supported Whole Foods stores, allowing them to associate a physical credit card to that palm scan. (Amazon One users who have already registered may have to re-link their cards once to be able to use them at Whole Foods.) And of course, Amazon One users will be able to link their Prime accounts to their scans to get the subscription service's discounts when shopping, according to CNBC.
–
There is a push to make this seem "normal." Is this a precursor to the microchip? Perhaps. Only time will tell.  But many mainstream media outlets have reported on this and in a positive light trying to convince people this is a good idea.
–
read more.
end