10Y Yields Cross The "Tipping Point"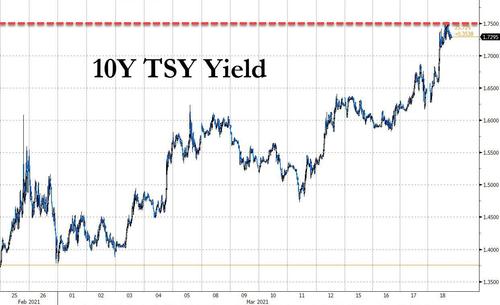 10Y Yields Cross The "Tipping Point"
by Tyler Durden, https://www.zerohedge.com/
As 10-year TSY yields briefly touched 1.75% this morning in the wake of Wednesday's FOMC, an overnight note from Zoltan Pozsar predicting the end of SLR relief, and a report by the Nikkei noting that the BOJ would allow long-term interest rates to move in a slightly larger range of about 0.25%, versus 0.2% now…


–


As a reminder, Bank of America warned that 10-year yields at 1.75% was the level where correlations between risky assets and rates begin to change empirically, and 10-year yields above that level could become a headwind for the equity complex. As BofA strategist Savita Subramanian wrote "history suggests that 1.75% on the 10-yr (the house forecast and ~25bp above current levels) is the tipping point at which asset allocators begin to shift back to bonds" and thus sell stocks in the next wave of aggressive liquidations.


–


Why 1.75%? Because that yield on the 10Y is decisively above the S&P's dividend yield, and where according to BofA "there is an alternative to stocks", or TIAA.


–


read more.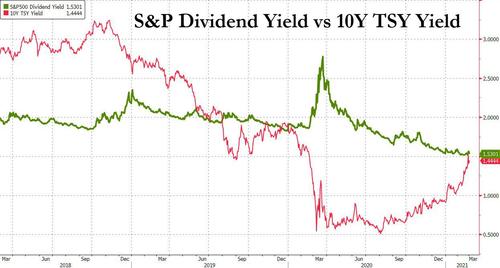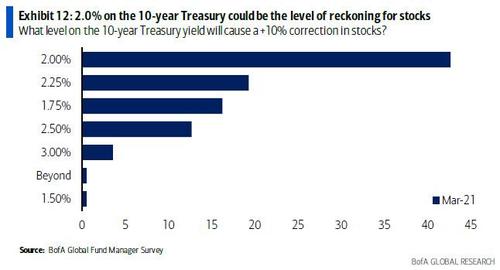 end