Are The Recent UFO Disclosures Setting Us Up For A Mass Deception Of Epic Proportions?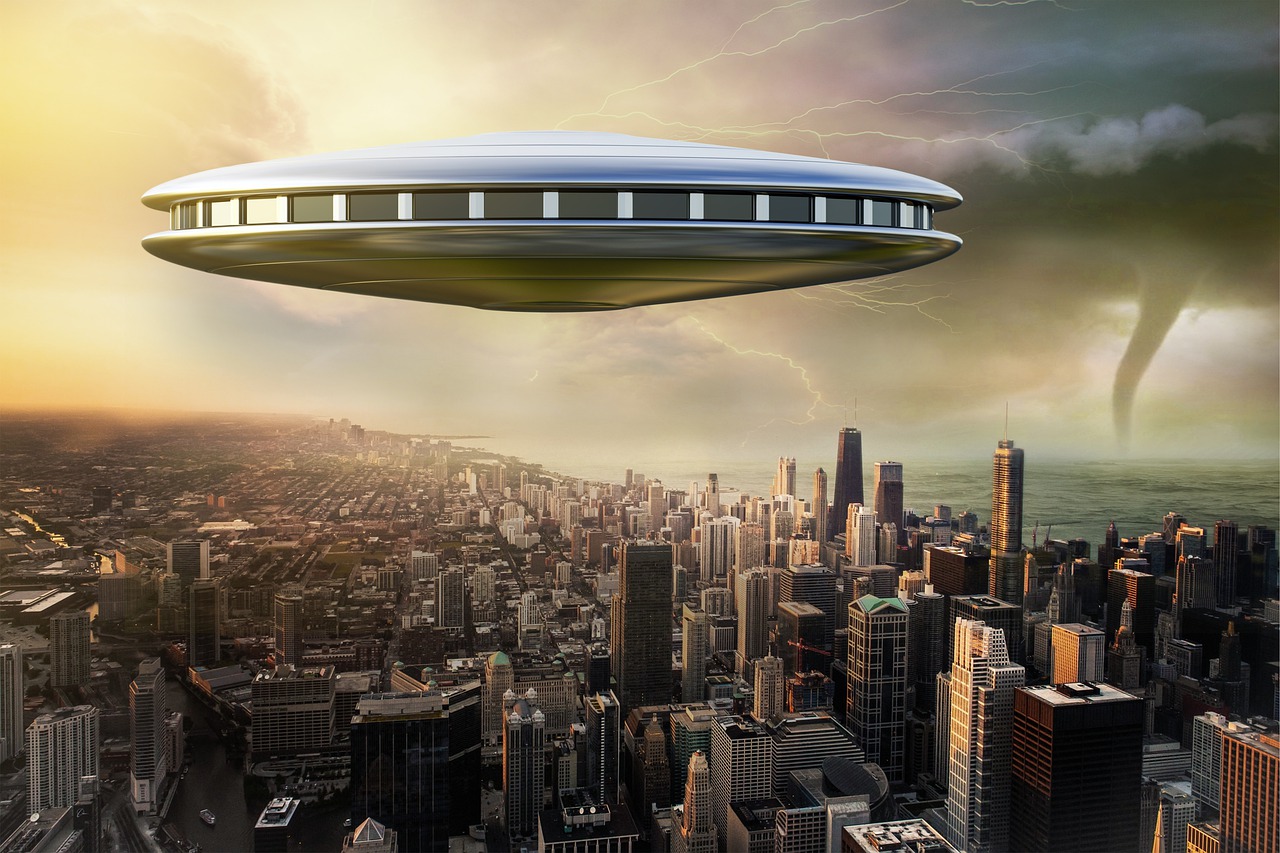 Are The Recent UFO Disclosures Setting Us Up For A Mass Deception Of Epic Proportions?
by Have you noticed that UFO sightings have been in the news a lot lately?  Even in the midst of all the other big events that are happening, evidence of mysterious objects flying through our skies continues to make headlines.  In particular, what one American Airlines pilot says that he saw is really shaking a lot of people up.  According to a radio transmission that was intercepted from American Airlines Flight 2292, a pilot claims that he witnessed "a long cylindrical object that almost looked like a cruise missile type of thing" fly at very high speed right over the top of his aircraft…:


–




The cockpit audio from American Airlines flight 2292 from New Mexico to Phoenix sounded like something out of a Sci-Fi movie.




–




"Do you have any targets up here? We just had something go right over the top of us," a pilot can be heard saying.




–




"I hate to say this but it looked like a long cylindrical object that almost looked like a cruise missile type of thing moving really fast right over the top of us."




–


This got so much attention that officials at American Airlines were forced to address it.  They put out a statement in which they confirmed that the radio transmission did actually come from American Airlines Flight 2292…


–


read more.
CIA Declassifies Trove of UFO Documents for Online 'Black Vault' That Reveals 'Mystery Explosions' And 'Alien Contact'
by Harry PettitA TREASURE trove of CIA files about UFO sightings across the globe has been published online. The dossier is bursting with hundreds of declassified records containing once top secret information on "Unidentified Aerial Phenomena" (UAPs).


–


Known as the "Black Vault", the database is available thanks to a decades-long effort to access the CIA's records, which date back as far as the 1980s. Campaigner John Greenewald Jr., who operates the website, says it contains what the CIA claims is all of its documents on UAPs. UAP is the US government's preferred term for aerial objects that experts cannot immediately identify or explain. Many may turn out to be tricks of the light or a fault in a pilot's instruments, but a handful are targets of investigations by The Pentagon.


–


Greenewald, who began investigating the US government's UFO projects in 1996 at the age of 15, told Motherboard on Monday that he's been suing the CIA to release its UAP records for decades. "Around 20 years ago, I had fought for years to get additional UFO records released from the CIA," Greenewald said. "It was like pulling teeth! I went around and around with them to try and do so, finally achieving it. "I received a large box, of a couple thousand pages, and I had to scan them in one page at a time."


–


read more.
Former Israeli space #security chief Haim Eshed has revealed that aliens from a "Galactic Federation" have been in contact with the US and #Israel for years, but humanity isn't ready to know this.

Or so he claims.

Reporting by @AaronReich https://t.co/pj7VpuqMGl

— The Jerusalem Post (@Jerusalem_Post) December 7, 2020
Former Israeli Space Security Chief: Trump is Aware of Aliens
by Jeff Tavss, https://www.fox13now.com/


JERUSALEM — The former security chief of Israel's space program says President Donald Trump is aware of aliens from outer space and was about to disclose their existence before being stopped.




–


Haim Eshed, a former Israeli general and current professor, told an Israeli newspaper that the U.S. and his country have been dealing with aliens for a long time, but they remain a secret because he says "humanity isn't ready," the Jerusalem Post reports.


–




The 87-year-old Eshed also claims there is a "Galactic Federation" between aliens and the US, which involves an underground base on Mars where Americans and aliens work together. The report surmises the existence of the base could support Trump's creation of the U.S. Space Force.




–




Eshed says Trump was close to alerting the public about aliens, but was kept from doing so by the Galactic Federation because humans were not ready to understand "what space and spaceships are." As for his reasons for divulging the secret after many decades, Eshed mentioned his high academic standing and that he has "nothing to lose."
'Major deception of the last days… the (Satanic) priest told us … Master's (Satan) Grand Plan for harvesting the nations/multitudes of the earth into his cause … Just before the close of the great controversy of the forces of good and evil … It is going to be done in a unique manner … people are going to eat this stuff … Spirits (demon spirits) will declare themselves to be inhabitants of far distant planets in the galaxies … coming to warn inhabitants of planet earth of the impending destruction of the planet … unless something is done to avoid it…'


Roger Morneau, Ex Satanist


–

2 Thessalonians 2:9-12 (New King James Version)


9 The coming of the lawless one is according to the working of Satan, with all power, signs, and lying wonders, 10 and with all unrighteous deception among those who perish, because they did not receive the love of the truth, that they might be saved. 11 And for this reason God will send them strong delusion, that they should believe the lie, 12 that they all may be condemned who did not believe the truth but had pleasure in unrighteousness.
end