Ahead of March COMEX Silver Deliveries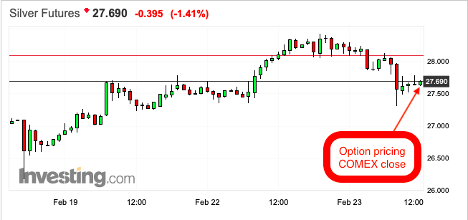 Ahead of March COMEX Silver Deliveries
by Craig Hemke, https://www.sprottmoney.com/


As is often the case, there is a lot of hype regarding the impact the #SilverSqueeze movement might have on the delivery process at COMEX in March. The purpose of this post is not to discourage you, but instead brace you for how the month is likely to play out.




–




If you're new to this heavily-manipulated market, there are a few key dates that you'll need to understand. First, there are five months of the year that are considered "delivery months", and the futures contracts for these months serve as the "front month" for trading purposes. These months are: March, May, July, September, and December.




–




The current front month is the March21. Trading has been focused on this contract since the Dec20 went off the board and into delivery at the end of November last year. Before that, the Sep20 was the front month until it went off the board and into delivery back in late August, and so on.




–




There is a process and a schedule for moving the front month contract off the board and into delivery. That schedule can always be found at the CME Group website. Here's a link: http://www.cmegroup.com/trading/metals/precious/gold_quotes_settlements_futures.html




–




The first event is the expiration and pricing of options on the front month contract. This typically occurs 2-3 days before the contract goes off the board. For the Mar21, the options expired at the COMEX close on Tuesday, the 23rd. This is almost always an event where The Banks manipulate and manage price to their advantage. At TF Metals Report, we had been expecting a Tuesday closing price near $27.50 and definitely below $28. And that's precisely what we got.




–


read more.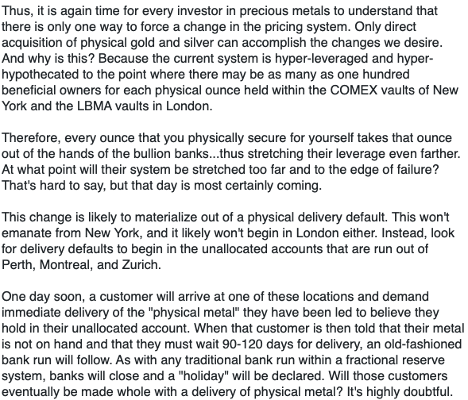 end