BLACK HISTORY: Planned Parenthood 'Over The Moon' With Excitement That Black 'Abortion Rights Champion' Kamala Harris Is Now Vice President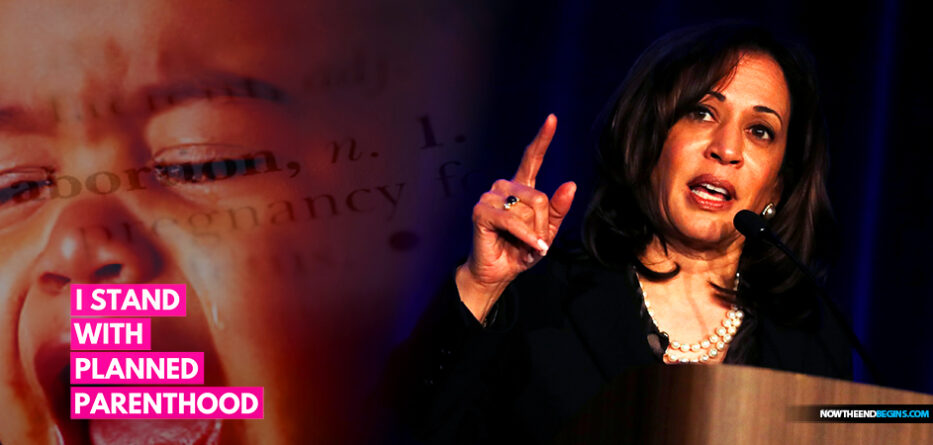 BLACK HISTORY: Planned Parenthood 'Over The Moon' With Excitement That Black 'Abortion Rights Champion' Kamala Harris Is Now Vice President
by Geoffrey Grider, https://www.nowtheendbegins.com/


Planned Parenthood's Johnson said she expects the Biden administration to be "pushing bold agenda items in the name of building back better," using Biden's campaign slogan. For example, Johnson not only wants Congress to reverse Trump's Title X rule that blocks family planning funding to Planned Parenthood and other abortion providers who refer girls and women for abortions. She said she also will be asking Congress to increase funding for Title X and ensure "it's inclusive of everyone, of all races and genders."




–


Planned Parenthood CEO Alexis McGill Johnson exclaimed in an interview with Business Insider she is "completely over the moon" that abortion rights champion Kamala Harris is now vice president.
–
Funny thing, flip over any rock talking about abortion, and it always leads back to Bill Gates, vaccines and eugenics every time. Did you know that Planned Parenthood was originally called 'The Negro Project' because their main target was how best to reduce the black population by aborting black babies? Did you also know that Margaret Sanger, the white woman who created 'The Negro Project' was a Nazi-style eugenicist? Did you further know that Bill Gates Sr. once ran Planned Parenthood? See what I mean? This bloody trail will take you to the same place each and every time. Funny how that is. What a thing, man, what a terrible thing.


–


"I call heaven and earth to record this day against you, that I have set before you life and death, blessing and cursing: therefore choose life, that both thou and thy seed may live:" Deuteronomy 30:19 (KJB)
–
Abortion impacts African Americans at a higher rate than any other population group. In 2011, the Centers for Disease Control and Prevention released an Abortion Surveillance Report. According to that report, black women make up 14 percent of the childbearing population. Yet, 36 percent of all abortions were obtained by black women. At a ratio of 474 abortions per 1,000 live births, black women have the highest ratio of any group in the country.
–
Now we have Planned Parenthood literally trembling with excitement over the fact they America now has a vice president who wants to greatly expanding the abortion business around the world, thrilled beyond words at the prospect of eliminating more black babies. (Black babies make up the majority of all abortions performed in America), and using the 'first black vice president' to do it. These people could teach Adolf Hitler a few new tricks, such is the level of their depravity. Oh, almost forgot, happy Black History Month!


–


read more.
end