Israel Killed Nuclear Scientist to Start War, Claims Iran President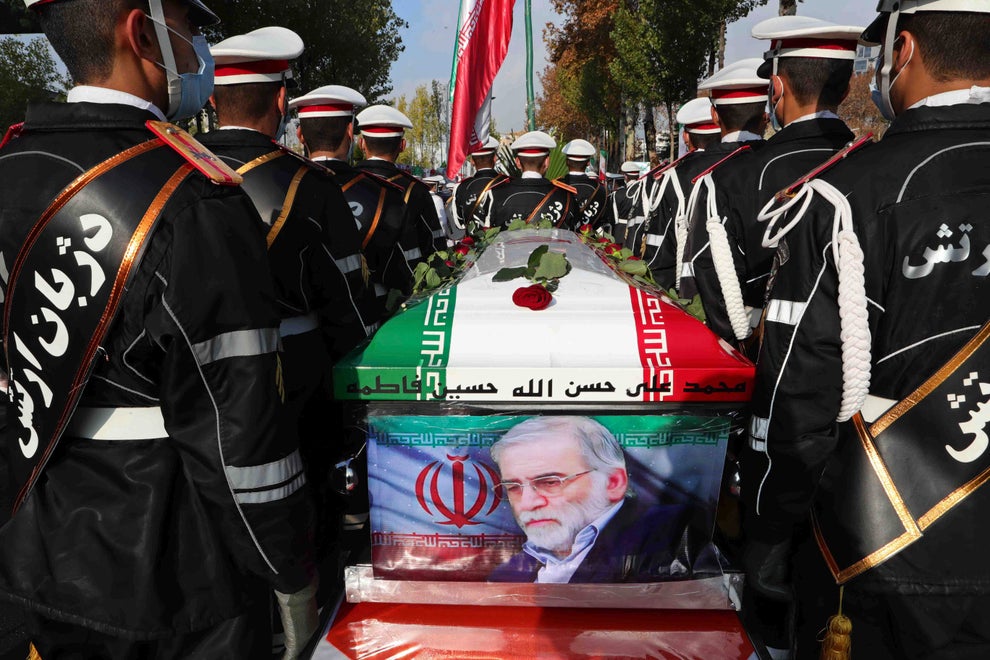 Israel Killed Nuclear Scientist to Start War, Claims Iran President
by Borzou Daragahi, https://www.independent.co.uk/
Accusation comes as reports emerge of widespread alleged Iranian cyberattack against Israel
Iran's president for the first time on Monday bluntly accused Israel of being behind the killing last month of nuclear scientist Mohsen Fakhrizadeh. The accusation came a day after reports that Israel had suffered a major cyber attack at hands of alleged Iranian hackers.


–


Iranian President Hassan Rouhani, speaking to journalists at a press conference, said Israel killed Fakhrizadeh in a bid to provoke armed conflict in the final weeks of the administration of American Donald Trump. But he insisted Iran would refrain from a military attack and respond to the killing at a time and place of its choosing.


–




"Waging instability and war in the final days of the Trump administration was the main aim of the Zionist regime in the assassination," said Mr Rouhani said, employing phrase often used by Iranian officials to describe the state of Israel, which it does not recognise.




–




Prodded by Israel and its political allies in Washington, the Trump administration scrapped a 2015 nuclear deal forged with Iran by his predecessor Barack Obama and launched a campaign of "maximum pressure" against the country in an attempt to secure what was described as a better deal.  




–


read more.
Israel Has 80-90 Nukes, SIPRI Report Says, as Tel Aviv Continues to Accuse Iran of Nuclear Obsession
by https://www.rt.com/


Israel, which routinely accuses Iran of trying to obtain nuclear weapons and pledges to use force to stop Tehran, maintains its own undeclared nuclear arsenal estimated at 80 to 90, according to the latest report by SIPRI.




–


There are nine nations in the world that currently have nuclear weapons, the Stockholm International Peace Research Institute (SIPRI) says in its newly released yearbook on the state of armaments and international security. The world nuclear stockpile went from 14,465 at the beginning of last year to about 13,865 this year, the report estimates, as the US and Russia were delivering on their promises under the New START Treaty signed in 2010.


–




Israel, which maintains a policy of neither confirming nor denying the possession of nuclear weapons, has between 80 and 90 warheads in its stockpile, the same as the year before, the institute said.




–




It comes as tensions between Iran on one side, and the US and regional ally Israel on the other, continue to mount. Benjamin Netanyahu, Israel's unsinkable prime minister, has for years waged a campaign accusing the Iranians of having unwavering nuclear ambitions, regardless of the evidence, or lack thereof.




–


read more.
"Iran doesn't frighten me and I don't think it should frighten the American people. They don't have a bomb. They haven't made a decision to build one. They don't have the means to deliver one. And the Israelis have 300 atomic bombs! I mean who presents the existential threat to whom?" – Pat Buchanan (7:58 onwards)
end