US Officials Anonymously Blame Israel for Assassinating Iran's Top Nuclear Scientist – Reports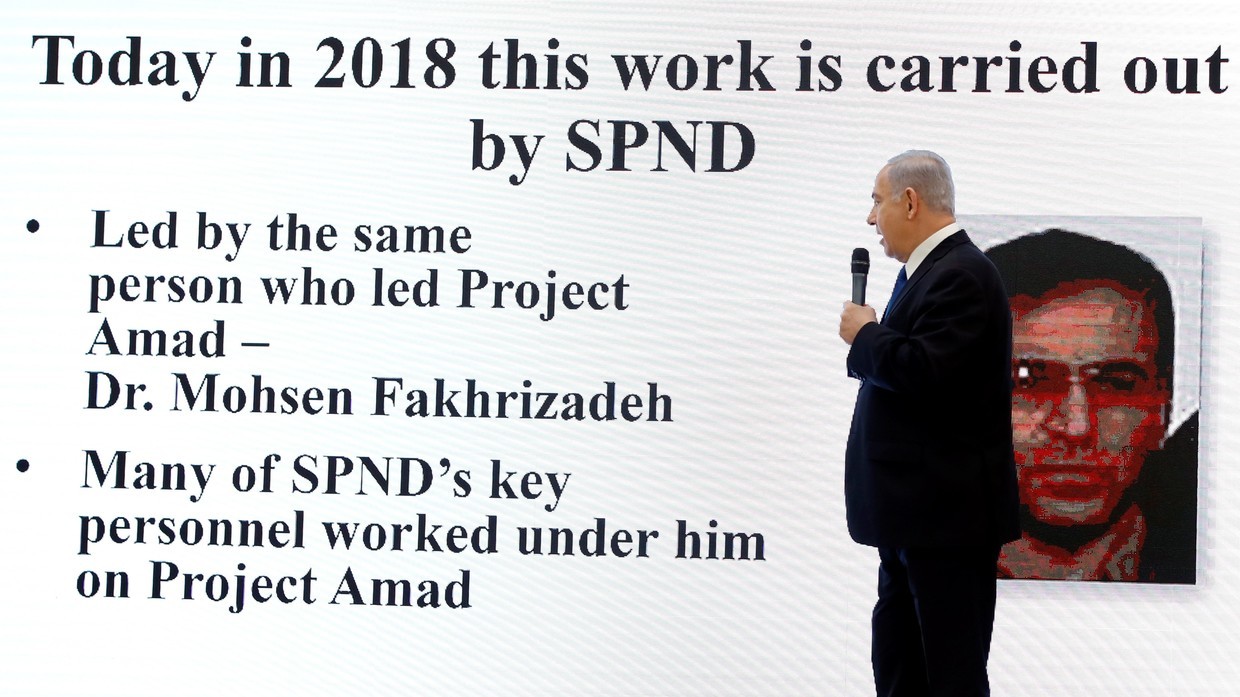 US Officials Anonymously Blame Israel for Assassinating Iran's Top Nuclear Scientist – Reports
by https://www.rt.com/


An unidentified Trump administration official has blamed Israel for last week's assassination of Iran's top nuclear scientist, CNN said, following an earlier New York Times report citing anonymous US sources fingering Tel Aviv.




–


The latest senior official to attribute Friday's killing of Iranian nuclear physicist Mohsen Fakhrizadeh declined to say whether the US knew about the attack in advance or participated in any way, CNN said on Wednesday. The person acknowledged that the US and Israel have previously shared information about covert operations before carrying them out, but refused to say whether that happened in this case.


–




Fakhrizadeh's convoy of bullet-proof vehicles was driving to Absard, east of Tehran, when it came under attack. Iranian accounts of the incident shifted sharply on Sunday, with the semi-official Fars news agency saying Fakhrizadeh was shot with a remotely operated machine gun after exiting his vehicle to investigate why it had been stopped. Previous reports indicated that a 12-person commando team ambushed the convoy and was helped by a 50-person logistics group that infiltrated Iranian security services and cut off power to the area just before the attack.




–




Like CNN, the New York Times said it was unclear what, if any, knowledge the Trump administration had of the attack beforehand. The assassination came one week after US Secretary of State Mike Pompeo visited Israel on a trip that also included stops in Saudi Arabia, the United Arab Emirates and Qatar.




–


read more.
Israel Has 80-90 Nukes, SIPRI Report Says, as Tel Aviv Continues to Accuse Iran of Nuclear Obsession
by https://www.rt.com/


Israel, which routinely accuses Iran of trying to obtain nuclear weapons and pledges to use force to stop Tehran, maintains its own undeclared nuclear arsenal estimated at 80 to 90, according to the latest report by SIPRI.




–


There are nine nations in the world that currently have nuclear weapons, the Stockholm International Peace Research Institute (SIPRI) says in its newly released yearbook on the state of armaments and international security. The world nuclear stockpile went from 14,465 at the beginning of last year to about 13,865 this year, the report estimates, as the US and Russia were delivering on their promises under the New START Treaty signed in 2010.


–




Israel, which maintains a policy of neither confirming nor denying the possession of nuclear weapons, has between 80 and 90 warheads in its stockpile, the same as the year before, the institute said.




–




It comes as tensions between Iran on one side, and the US and regional ally Israel on the other, continue to mount. Benjamin Netanyahu, Israel's unsinkable prime minister, has for years waged a campaign accusing the Iranians of having unwavering nuclear ambitions, regardless of the evidence, or lack thereof.




–


read more.
"Iran doesn't frighten me and I don't think it should frighten the American people. They don't have a bomb. They haven't made a decision to build one. They don't have the means to deliver one. And the Israelis have 300 atomic bombs! I mean who presents the existential threat to whom?" – Pat Buchanan (7:58 onwards)
end