Could War With Iran Be an October Surprise?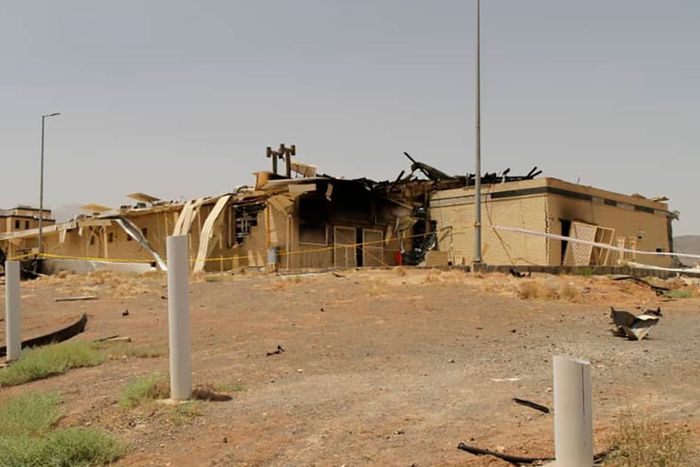 Could War With Iran Be an October Surprise?
by Jonah Shepp, https://nymag.com/intelligencer
Over the past few weeks, a series of suspicious fires and explosions have occurred at Iranian civilian and military facilities, including the country's main missile-production and nuclear complexes. While a few of these incidents might have been accidental, the timing and specific targets suggest that at least some were the result of sabotage by Israel, and the provocations raise the possibility of a spiraling conflict in the Middle East just in time to become an issue in the upcoming U.S. presidential election.


–


Via anonymous leaks to major media outlets, Israeli intelligence sources have more or less copped to the country's involvement in some of the incidents. After an explosion at the Natanz nuclear-fuel-enrichment complex in early July, which may have set back Iran's progress toward a nuclear warhead by months or years, a "Middle Eastern intelligence official with knowledge of the episode" told the New York Times that Israel was behind the attack. Right-wing Israeli politician Avigdor Lieberman implicitly accused Mossad chief Yossi Cohen of being the Times' source, suggesting that the leak was part of Cohen's campaign to succeed legally embattled Prime Minister Benjamin Netanyahu as head of the Likud Party.
–
If Cohen is leaking, though, he's not the only one. A former Israeli defense official told Insider that it was common knowledge in Israeli intelligence circles that some of these events were Israeli intelligence operations. "I don't know which ones exactly and wouldn't tell you anyway because the entire point is for the Iranians to feel considerable stress trying to decide what might have been our work," they said. A European Union intelligence official echoed that understanding, calling it part of a campaign of "maximum pressure, minimal strategy" to disrupt Iran's nuclear program.


–


read more.
Added the Isfahan incident today, July 19, to the #Iran fires/explosions map pic.twitter.com/sLfMkQyWsu

— Seth Frantzman (@sfrantzman) July 19, 2020
Video coming in of now another fire near Tabriz at a factory. This is the second incident today after an explosion at a power plant in Isfahan. 1/2 pic.twitter.com/GKeip6hYpx

— Jason Brodsky (@JasonMBrodsky) July 19, 2020
end