944 Trillion Reasons Why The Fed Is Quietly Bailing Out Hedge Funds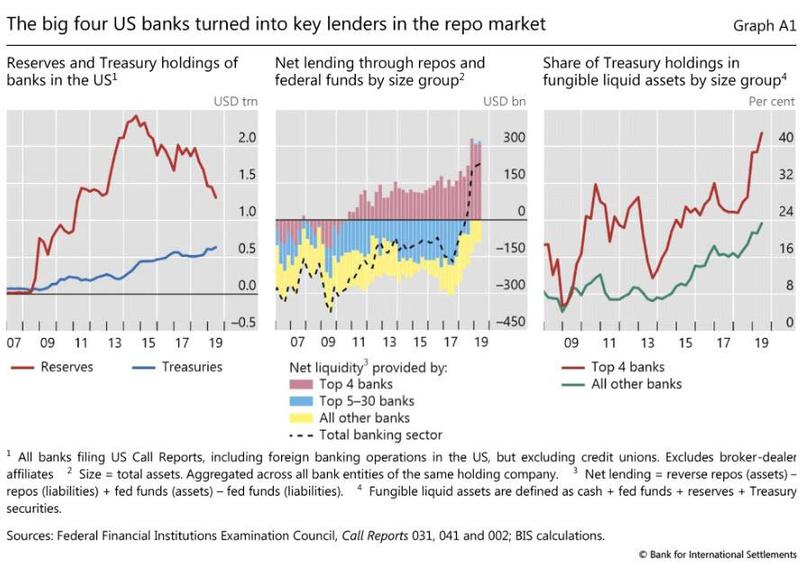 944 Trillion Reasons Why The Fed Is Quietly Bailing Out Hedge Funds
by Tyler Durden, https://www.zerohedge.com/
On Friday, Minneapolis Fed president Neel Kashkari, who just two months earlier made a stunning proposal when he said that it was time for the Fed to pick up where the USSR left off and start redistributing wealth (at least Kashkari chose the proper entity: since the Fed has launched central planning across US capital markets, it would also be proper in the banana republic that the US has become, that the same Fed also decides who gets how much and the entire democracy/free enterprise/free market farce be skipped altogether) issued a challenge to "QE conspiracists" which apparently now also includes his FOMC colleague (and former Goldman Sachs co-worker), Robert Kaplan, in which he said "QE conspiracists can say this is all about balance sheet growth. Someone explain how swapping one short term risk free instrument (reserves) for another short term risk free instrument (t-bills) leads to equity repricing. I don't see it."


–


To the delight of Kashkari, who this year gets to vote and decide the future of US monetary policy yet is completely unaware of how the plumbing underneath US capital markets actually works, we did so for his benefit on Friday, although we certainly did not have to: after all, the "central banks' central bank", the Bank for International Settlements, did a far better job than we ever could in its December 8 report, "September stress in dollar repo markets: passing or structural?", which explained not just why the September repo disaster took place on the supply side (i.e., the sudden, JPMorgan-mediated liquidity shortage at the "top 4" commercial banks which prevented them from lending into the repo market)…


–


read more.
end