Is World War III About To Start? Part I: Drift Toward War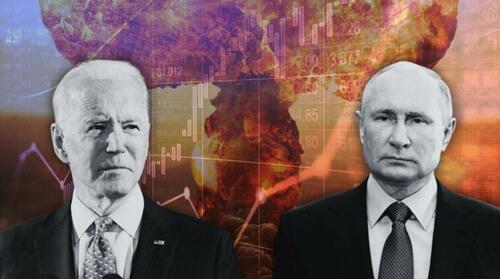 Is World War III About To Start? Part I: Drift Toward War
by Richard Cook ScheerPost.com, via https://www.zerohedge.com/
It is likely that billions of people around the world view the conflict in Ukraine as a proxy war being waged by the U.S. against Russia. US President Joe Biden has pledged to aid Ukraine's pursuit of victory "for as long as it takes," without defining what the end state might be. Russian President Vladimir Putin has interpreted U.S. intentions to mean a fight "to the last Ukrainian."
–
Anyone with a discernible pulse is aware of the danger that the conflict could escalate into a conflagration large and destructive enough to morph into World War III. The threshold would likely be crossed once nuclear weapons were unleashed. The military doctrines of all nuclear powers stipulate that such an attack would justify an in-kind response, though without always ruling out the same for lesser provocations of a potentially existential nature. 


–


President Biden has said "the world faces the biggest risk of nuclear Armageddon since the 1962 Cuban Missile Crisis." The context of Biden's statement came a month earlier on September 21, 2022, when Putin warned the West he was not bluffing when he said he would be ready to use nuclear weapons to defend Russia against what he said was "nuclear blackmail." Earlier, in an April 21, 2021, speech, Putin said:


–


read more.
end