The Club Of Rome: How Climate Hysteria Is Being Used To Create Global Governance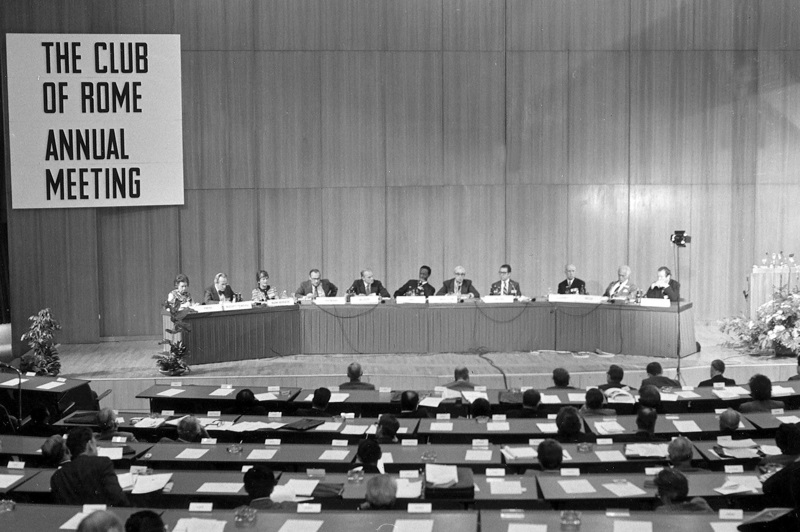 The Club Of Rome: How Climate Hysteria Is Being Used To Create Global Governance
by Brandon Smith, https://alt-market.us/
In the early 1970s the US and much of the western world was shifting into a stagflationary economic crisis. Nixon removed the dollar completely from the gold standard in 1971 with the aid of the Federal Reserve (or perhaps under the direction of the Fed) which ultimately escalated inflation pressures. Europe's post war boom came to an abrupt end, while prices on goods (and oil/gasoline) in the US skyrocketed up until 1981-1982, when the Federal Reserve jacked interest rates up to around 20% and created a deliberate recessionary crash.


–


Interestingly, the IMF had created the SDR system in 1969 just before the gold standard was cut (the same SDR which the IMF is poised to use as the foundation of a global digital currency mechanism).  And, the World Economic Forum was founded in 1971.


–




The time period is often depicted in films as a happy-go-lucky era of disco, drugs, hippies and rock n' roll, but the reality is that the early 1970s was the beginning of the end for the west – it was the moment that our economic foundations were sabotaged and the affluence of the middle class was slowly but surely stolen by inflation.




–




In the midst of this economic "malaise," which Jimmy Carter later referred to as a "crisis of confidence," the United Nations and associated globalist round table groups were hard at work developing a scheme to convince the population to embrace global centralization of power. Their goals were rather direct. They wanted:




–




A rationale for governmental control of human population numbers.




–


read more.
end