Yellen Leaves Door Open for Bailout of Uninsured Deposits at Silicon Valley Bank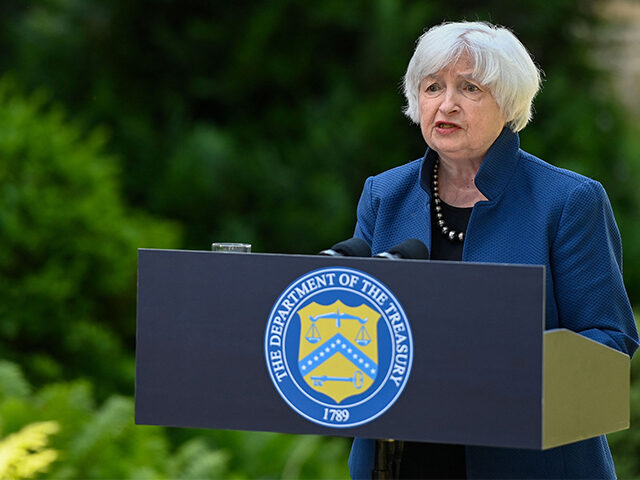 Excerpts of (12 March 2023) emphasis mine:
Joint Statement by Treasury, Federal Reserve, and FDIC
Department of the Treasury
Board of Governors of the Federal Reserve System


…

Today we are taking decisive actions to protect the U.S. economy by strengthening public confidence in our banking system. This step will ensure that the U.S. banking system continues to perform its vital roles of protecting deposits and providing access to credit to households and businesses in a manner that promotes strong and sustainable economic growth.




–


After receiving a recommendation from the boards of the FDIC and the Federal Reserve, and consulting with the President, Secretary Yellen approved actions enabling the FDIC to complete its resolution of Silicon Valley Bank, Santa Clara, California, in a manner that fully protects all depositors. Depositors will have access to all of their money starting Monday, March 13. No losses associated with the resolution of Silicon Valley Bank will be borne by the taxpayer.


–


We are also announcing a similar systemic risk exception for Signature Bank, New York, New York, which was closed today by its state chartering authority. All depositors of this institution will be made whole. As with the resolution of Silicon Valley Bank, no losses will be borne by the taxpayer.


–

When the US Government guarantees uninsured depositors, it implies massive money printing. Otherwise, where is the money coming from? If they go ahead with it, it will cause problems in the global financial system. Money will flow into USA from other countries that do not protect all deposits 100% (insured or uninsured), since USA has become a safe harbor. It will create bank runs in other countries as monies are taken out of their countries and moved to USA banks.
–
Central banks of other countries will then have to decide whether or not to implement the same measure (as USA) in their countries. They will also IMO, do the same thing, guarantee all deposits 100%. The end result is massive global money printing ie. Hyperinflationary Collapse of all fiat currencies. Physical gold/silver will skyrocket!! The Synagogue of Satan will then move to their Mark of the Beast CBDC system backed by gold.
–
This move (to back uninsured deposits) by USA is probably a subtle attack on all countries to defend the US Dollar hegemony. With it monies from other countries move into US Dollar strengthening the US Dollar and weakening other currencies.
–
Yellen Leaves Door Open for Bailout of Uninsured Deposits at Silicon Valley Bank
by JOHN CARNEY, https://www.breitbart.com/


Treasury Secretary Janet Yellen appeared to hint on Sunday that the government might step in to fund uninsured deposits at Silicon Valley Bank, the tech-sector-focused bank that collapsed last week when panicked customers suddenly withdrew tens of billions of dollars.




–




The Federal Deposit Insurance Corporation, which took the bank into receivership on Friday, insures deposits up to $250,000. On Friday, the FDIC said all insured deposits would be available on Monday morning.




–




Most Silicon Valley Bank deposits, however, are above the insured limit. The FDIC said on Friday that it had not determined the amount of uninsured deposits but said depositors with amounts in excess of $250,000 would get an advance dividend next week. The amount of such a dividend has yet to be determined.




–




Some customers are worried they will not have access to funds needed to make payrolls and pay vendors next week. Bank regulators are concerned that panicked customers at other banks might also seek to withdraw their deposits on Friday, possibly putting more banks in jeopardy.




–


"We want to make sure that the troubles that exist at one bank don't create contagion to others that are sound," Yellen said in an interview on Face the Nation on CBS Sunday. "We are concerned about depositors and are focused on trying to meet their needs."


–




Yellen said that regulators were not looking to bail out banks with capital injections or measures similar to those taken in 2008. "We're not going to do that again," she said. Her comments, however, appeared to leave open the possibility of the government providing funds to make sure even uninsured deposits at Silicon Valley Bank were accessible to customers. Alternatively, the government could find a willing buyer for the deposits, most likely one of the largest U.S. banks.




–


read more.
end