France's First Lady Loses Transgender Lawsuit || Brigitte Macron is a Man, Had Gender Reassignment at 18.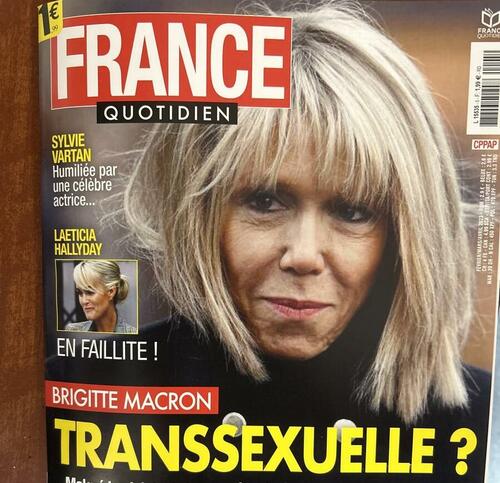 France's First Lady Loses Transgender Lawsuit
by Tyler Durden, https://www.zerohedge.com/
Brigitte Macron, the First Lady of France, filed a complaint last year against two women who uploaded a YouTube video titled "Brigitte Macron is a man." The video alleged that Brigitte had a gender reassignment at 18.


–


On Wednesday, the French newspaper Le Point reported that Brigitte's complaint against the two women was "voided" by a Paris Judge.
–
In its decision, consulted by AFP, the court declared void the summons issued by Brigitte Macron for invasion of privacy and image rights, considering that the facts she denounced should have been qualified of public defamation.
–
Brigitte Macron, her brother, and the three children of the First Lady had assigned two women on February 15, 2022, one presenting herself as a "medium," the other as an "independent journalist."
–
They asked the court to condemn these two women to pay them damages for having broadcast on the YouTube channel of the "medium", on December 10, 2021, "a perfectly eccentric thesis" according to which Brigitte Macron, born Trogneux, does not would never have existed, but that his brother would have taken on this identity after changing sex.
–
read more.
end