Poland Ready To Hand Over All MiG-29 Warplanes To U.S. In Germany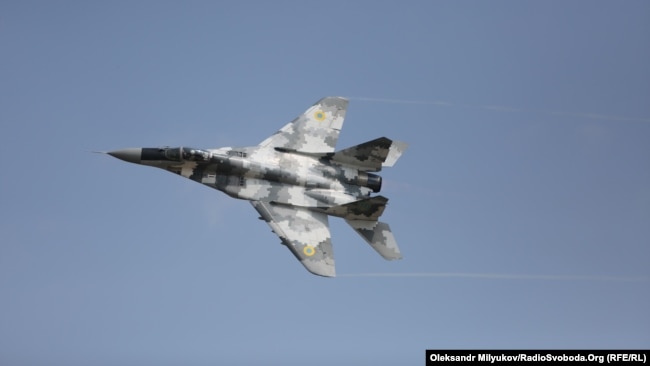 Poland Ready To Hand Over All MiG-29 Warplanes To U.S. In Germany
by RFE/RL, https://www.rferl.org/


Poland has said it is ready to hand over all its MiG-29 jets to a U.S. air base in Germany and urged other NATO members with the same type of Russian-made warplanes to do the same, the Foreign Ministry has said, although a U.S. official later said the announcement was a "surprise."




–




U.S. lawmakers pushed President Joe Biden's administration on March 7 to facilitate the transfer of fighter aircraft to Ukraine from Poland and other NATO and Eastern European countries, after a plea on March 5 from Ukrainian President Volodymyr Zelenskiy.




–


"The authorities of the Republic of Poland…are ready to deploy — immediately and free of charge — all their MIG-29 jets to the Rammstein Air Base and place them at the disposal of the government of the United States of America," the ministry said in a statement.


–




"At the same time, Poland requests the United States to provide us with used aircraft with corresponding operational capabilities. Poland is ready to immediately establish the conditions of purchase of the planes," it added. The Polish government also appealed to other owners of MIG-29 jets to follow suit.




–




Former Soviet-bloc NATO members Bulgaria and Slovakia also still have Soviet-made fighter jets in their air forces. There was no immediate word from the Pentagon and Undersecretary of State for Political Affairs Victoria Nuland indicated the Polish announcement was unexpected.




–




"I was in a meeting where I ought to have heard about that just before I came (to a Senate hearing), so I think that actually was a surprise move by the Poles," Nuland told U.S. lawmakers. Asked by a senator whether U.S. officials coordinated ahead of time with Poland before Warsaw made its announcement, Nuland said, "Not to my knowledge."




–




The handover of Poland's 28 Soviet-made MiG-29s signals the Western resolve to do more to deter Russia. But militarily it is unlikely to be a game-changer because the number of aircraft isn't that big and they are inferior to more sophisticated Russian aircraft and could be easy prey for the Russian Air Force.




–


read more.
end