We Remain on Crash Warning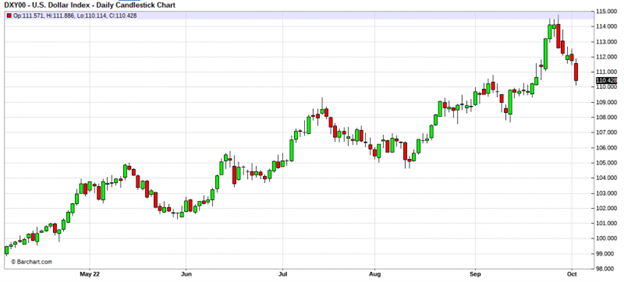 We Remain on Crash Warning
by Craig Hemke, https://www.sprottmoney.com/


We began September on Crash Watch but ended the month on Crash Warning. Though much has changed since October began, the warning remains until further notice. If you missed last week's post with the "upgrade" from Watch to Warning, here's the link. That article also includes links to all four posts we've written since April regarding the dangers inherent to a crash in the stonk market.

And again, to be clear, this warning applies to the U.S. and global equity markets. The move to a Warning last week was related to the worsening condition of the UK bond markets as well as several TBTF Banks. As these concerns began to be recognized late last week, the Bank of England appeared to pivot with the announcement of a renewed, but limited, QE program designed to stabilize their gilt markets.

This then prompted the idea of a "global central bank pivot" to spread across all markets, and you can see this in the sharp drop in the U.S. dollar index over the past five days:
–
read more.
end