29 Percent of Young P_fizer COx-VID Vwacxine Recipients Suffered Heart Effects: Study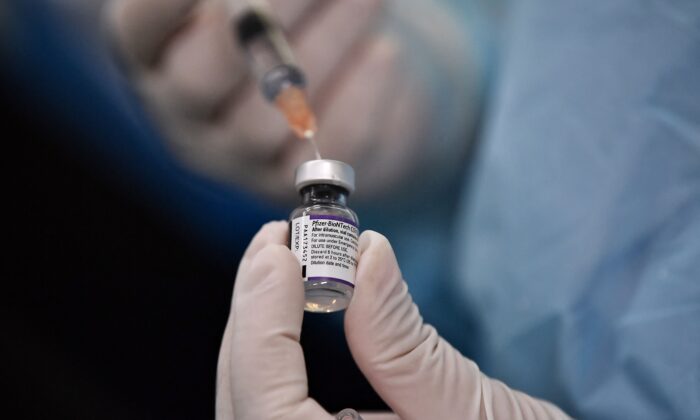 29 Percent of Young Pfizer COVID Vaccine Recipients Suffered Heart Effects: Study
by Zachary Stieber, https://www.theepochtimes.com/
Nearly three in 10 children who received Pfizer's COVID-19 vaccine experienced heart effects afterwards, according to a new study.


–




Researchers studied 301 students across two schools in Thailand. The students were aged 13 to 18 and had received a dose of Pfizer's vaccine without a serious adverse event. Most had no underlying disease, while 44 had conditions such as asthma and allergic rhinitis.




–




Researchers conducted laboratory tests to establish a baseline and followed up at three days, seven days, and 14 days after the students received a second dose of the vaccine. Researchers found that 29 percent of the youth experienced cardiovascular effects, including heart palpitations, chest pain, and shortness of breath. Fifty-four had abnormal electrocardiogram results. Six experienced mitral valve prolapse, which the Mayo Clinic describes as a heart valve disease; six had high blood pressure, and seven were diagnosed with heart inflammation.




–




Two of the children were hospitalized, with one being admitted to intensive care.


Limitations of the study, published ahead of peer review and funded by Mahidol University, included requiring parental permission for blood testing, which could have impacted participation.


–


read more.
end