Zuesse: Why The EU Could End Within A Year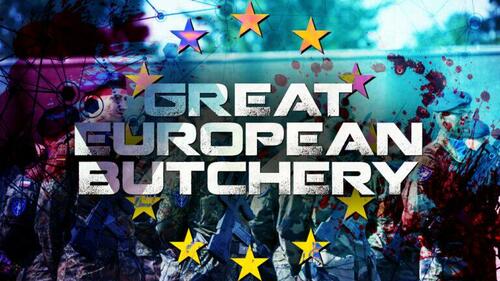 Zuesse: Why The EU Could End Within A Year
by Eric Zuesse, via https://www.zerohedge.com/
Germany, which has been high-and-mighty within the European Union and has imposed austerity against weaker European economies such as in Greece, Spain, Italy, and Portugal, is now demanding that other EU member nations bail Germans out of what will soon inevitably be an energy-emergency that results from Germany's having complied with America's demand to not only join with America's sanctions against Russia, but to even terminate Germany's Nord Stream 2 Russian gas pipeline that was supposed to be increasing – instead of (as now will be the case) decreasing – Russia's natural-gas supplies to Europe.
–
Germany was, until recently, the industrial motor of the EU, and therefore has the most to lose from reduced and far costlier energy-supplies; but this has now happened, and will escalate in the coming winter. As those energy supplies get reduced, energy prices will rise, then soar, and Germany's economy will get crushed. Germany's leaders (like in the other EU nations) complied with the American anti-Russia sanctions demands (which are based on faked 'information'); and, as a result, the German public will soon be freezing, even while Germany will be spending astronomically higher prices for energy than it had previously been paying. The plunging energy supplies from Russia will be replaced by increased supplies from other countries (including America) whose energy is far costlier than Russia's; and only a small fraction of those reduced supplies from Russia will be able to be replaced at all. Something will have to give, probably the EU itself, because the resultant rapidly escalating internal hostilities between EU nations — especially between Germany and the nations that it now expects to bail it out of this crisis – could blow the EU itself irrevocably apart.
–
read more.
end