NATO Countries Surrounding Serbia Blocked Russian FM's Plane In "Hostile Action"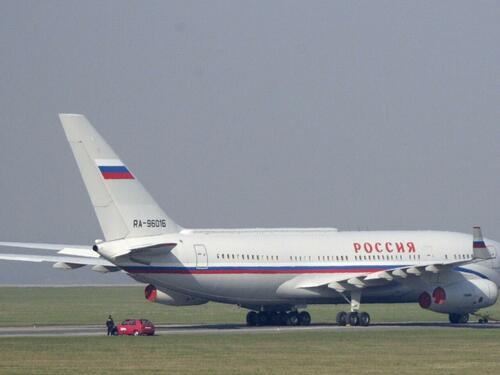 NATO Countries Surrounding Serbia Blocked Russian FM's Plane In "Hostile Action"
by Tyler Durden, https://www.zerohedge.com/
The Kremlin has denounced fresh airspace closures by three eastern European countries which blocked a top level Russian diplomatic flight as a "hostile action" in Monday statements.


–


Russian Foreign Ministry Sergey Lavrov was set to fly Sunday for an official trip to Serbia, but his plane was blocked by the countries surrounding Serbia, which includes Bulgaria, North Macedonia and Montenegro. All three countries, including the tiny Serb breakaway nation of Montenegro, are NATO members.


–




Lavrov in follow-up called the move "unprecedented" and "unthinkable" – with a separate statement from Putin's office saying such actions thwart essential diplomatic communications and contacts.




–


"There were a lot of questions from the media last night and this morning regarding our reaction to the unprecedented decisions taken by some NATO member states and the decisions that prevented the Russian Foreign Minister from visiting the Republic of Serbia. The unthinkable has happened, of course; I understand the interest you are showing in our assessment of these outrageous actions," Lavrov stated.


–


"What has happened is basically a deprivation of a sovereign state's right to conduct foreign policy. Serbia's international activity is blocked, at least for the moment in the direction of Russia," the top Russian diplomat emphasized.


–




He added: "We are not going to beat around the bush here. This is another very clear and instructive demonstration of the extent to which NATO and the EU can go to use the most lowbrow ways to influence those who are guided by national interests and not ready to sacrifice their principles, their dignity in favor of the very rules that the West imposes instead of international law," according to TASS.




–


read more.
end