vWac-xine, 5xG & Nanox-Technology In The Coxvid Jaxbs, Humans Emitting BluxTxxth Code — HOPE & TIVON
SGT Report


Hope and Tivon from Fix the World Project Morocco are back and in part two of our comprehensive conversation they drop some shocking bombshells.




–




LEARN MORE / SHOW NOTES:


https://www.ftwproject.com/orgonite-blog/5g-and-nanotech-in-the-covid-jabs/ref/6


–




NEW ZEALAND SCIENTISTS DEMAND HALT TO PFIZER VAX AFTER FINDING NANOTECH


https://thephaser.com/2022/02/undeclared-nanotech-in-pfizer-injections-02/
–
5G AND NANOTECH IN THE COVID JABS
by https://www.ftwproject.com/
In this show on the SGT report, Tivon and Hope cover the latest extensive research of new findings in the Covid Jabs and how they work with the latest upgrades of 5G. You can access the powerpoint slides used in the presentation Here: 5G and Nanotech in Covid Jabs SGT Presentation February 2022


–


Summary Outline:
5G What is C-Band


EMF Electrical Pollution and the FLU = A History




Tri Field Meters




Lethal Dose Experiment Vaccines and 5G Rollout




Energy weapons




Is there a Virus? Virology Fraud Debate




Rockefeller Medical System and the Flexnor Report




The Nanotechnology Network injected into the Human Body




Humans Emmitting Blue Tooth Codes




Gene Editing and DNA collection




Why am I sick? "Shedding" or transmission




How to protect yourself: EMFs in environment and Strengthening your immune system


–
Background and Experience
Back in 2017 we wrote our book "FORBIDDEN TECH: The complete guide to energy, social, and biological technologies that they did not want you to know about."  This was an accumulation of our own life's work and personal experiences. Because we are a family of scientists and engineers who have been working on "free energy" technology which is a highly controversial field, we found ourselves the victims of several covert programs. These include: The targeted Individuals program, Electronic harassment, gangstalking, energy weapons, JTRIG online manipulation tactics, and Tavistock psychological operations.  It is because of our own personal experiences with these programs that we dug deep into our research and learned as much as we can about them. We were simply looking for solutions to our own problems which had become almost unbearable to live with at the time.


–




In our book we wrote about these fringe topics and defined them. Included in this work we also talked about some of the more extreme forms of technology that we felt were being used on us such as fractal antennae's, quantum dots, smart dust, luciferase, and others.




–




Little did we know back then that the research that we outlined in our book would soon become the very  tactics and technology that would be deployed on the entire worlds population via a fake pandemic and coerced injections.  While it can be a painful experience, we feel grateful to have gone through this because it is what has prompted us to do the research that can help others. We strongly believe that through it all it is our faith in God that has revealed the solutions to us and helped us to weather this storm. All glory goes to our Lord and Savior Jesus Christ.




–




WHY WE DO WHAT WE DO




We are Christians, Engineers and Scientists. We feel it is our calling to help inform people about the technology that is being used against Gods creation. We have been monitoring the news on 5G, Covid Vaccine related issues so that we can present them in a condensed summary to inform the public.




–


read more.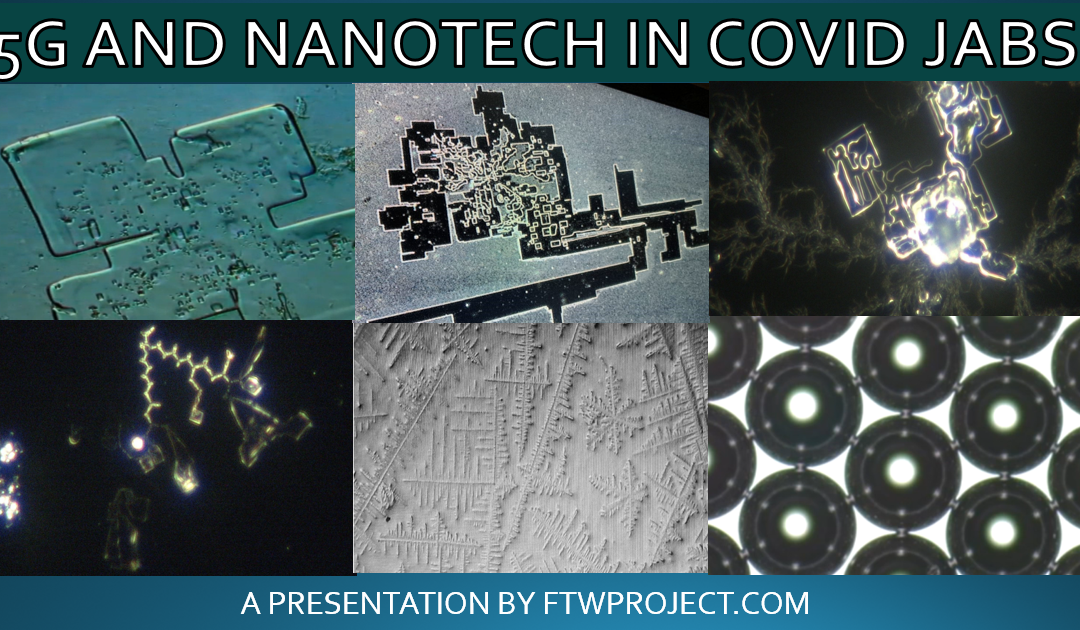 end